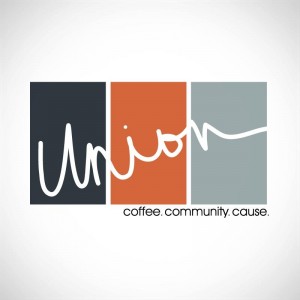 It takes something pretty remarkable to get Tony Jones to say "new life is possible in old denominations," but that's exactly what Tony said earlier this week in a post about Union, a new United Methodist church plant in Dallas, Texas.
Union is the brainchild of Mike Baughman, who I met earlier this year at the Church Planters Academy in Minneapolis, and it's getting its initial startup funds from 12 Methodist churches and numerous individual donors.
But Union's long-term plan for sustainability involves operating a full-scale coffeeshop. I love Tony's description of the physical space, and the plans for developing a worshipping community:
"At the center stands a sturdy wooden table, and it's already become the gravitational center of the space. When we were there, most of the patrons at the shop were seated around that table.

"When the (Tuesday evening) worship launches, that table will become the altar, from which the Eucharist is served. This, I think, is a perfect metaphor for what communion ought to be — this table will take on loads of meaning and memory before the communion elements are even placed on it."
Tony was so impressed by what he sees happening at Union that he declared "The Emerging Church Isn't Dead — Here's Proof," and is even encouraging folks to send year-end gifts to support Union.
I'm equally encouraged to see creative approaches to funding and formation of new kinds of faith communities. The Chalice Abbey (Disciples of Christ) in Amarillo, Texas, is another great example of this similar approach. I'm very encouraged to see the mainline denominations birthing these creative new church starts also supporting them financially and structurally.
By the way, something is in the Methodist water in Texas. Southern Methodist University, where Union is being planted, is also home to the Missional Wisdom Foundation, led by Elaine Heath, and the home to the New Day communities that are doing incredible work.
What do you think about the missional business model being employed by Union?