Since my conversion to Islam, I have spent every Ramadan in Canada. My Ramadans are often filled with the fasting experience and sumptuous iftars in my local mosque, as well as visiting fellow converts, for whom Ramadan can be a very lonely experience.
This year was different. My life is currently in flux, first because I am moving from one city to another to pursue a Masters Degree and will be leaving behind the part of my family that lives in Canada, and also because I decided to visit Mexico, my home country, after three years of not visiting the capital and seven years of not seeing my maternal side of the family, which lives in southern Mexico.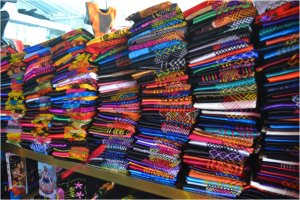 This year I started Ramadan with the "left foot" (a Mexican expression that indicates starting something in the wrong way) having to make the decision not to fast while traveling in Mexico. Despite the negative judgements that I experienced from fellow Muslims and even converts, I did not want to antagonize my Mexican family by showing up without eating in the few days that I was going to spend there. But I felt guilty not participating in the regular Ramadan rituals, so I decided to look for mosques that I could visit in Mexico City.
Although lately I have come across some media reports that make it sound as if Latin America is becoming Muslim, the reality of things is that outside the United States, Islam is still barely known in many Latin American countries. Mexico, being one of the biggest, has a small Muslim community that is difficult to find and that does not have a proper mosque space that Muslims can enjoy. After contacting four different Muslim groups, I received no answer from three and the fourth one directed me to a prayer space in a creepy building in a very bad neighborhood in the city (by the way, that is a no-no when traveling to Mexico City).After my frustrated attempts to find mosques and Muslims in Mexico City, I decided that I would make the best out of my experience in Mexico and I would focus on my family life. After my conversion, I am constantly telling people that I don't drink and I don't eat pork, but with my family, things are a bit more complicated. Islam is non-existent in their world and if they know it, they have only heard about polygamous marriages, forced marriages, female genital mutilation and of course terrorism. Thus, in order to avoid the long explanations, I only tell them that I am allergic to alcohol and pork. They think it is weird but go along with it.
My visit to southern Mexico was very interesting. My mother is from a small town in the Isthmus of Tehuantepec. Tradition is very big there, from the way women dress to the way people conduct themselves. Probably one of the main aspects of the isthmus societies is that they are mainly matriarchal groups.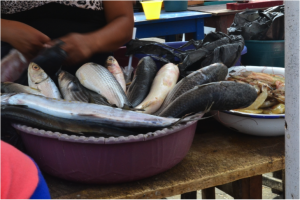 Not having seen me for seven years one of my aunts was very curious about life in Canada, but she was also very concerned about my cultural heritage. So the very first day I was there she took me shopping for traditional clothes and took me to the seamstress to make sure everything would fit properly. She took me along to perform her "business" so I would get an idea of how women in my family handle everything from the household to their husbands' businesses.
Later women in my family just sat there to interrogate me. While they are unaware of my conversion to Islam, my mother, who visits often, has made sure to share the fact of my engagement to a Saudi man. Throughout my trip my family constantly asked when, where and how I would marry him. They debated everything from what I should wear to the food I should serve. My grandma kept asking where is Saudi Arabia? And why would I go so far to look for a man? Wasn't a man from her region better? Why not a Catholic? What is wrong with Mexican men?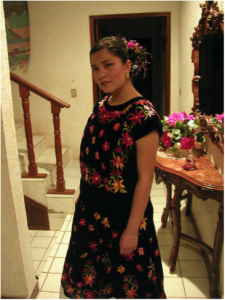 The fact that I am turning 25 this year did not ease things. With many of my fellow classmates and friends getting married and having babies, my family is wondering when am I tying the knot, and most importantly, will my Saudi fiancé fit within a matriarchal family? Will he accept my culture and religious heritage? Is he willing to take part in the responsibilities of such a society? If the answer to those questions is no, my family will probably not approve.
While I am not thinking about a wedding date just yet because I want to finish my Masters first, and I am definitely not ready to talk babies, I couldn't help but feel inadequate in a society that encourages early marriage and childbearing for women. In addition, this trip made me aware of my own insecurities. Are interracial marriages from such different societies doomed to fail? Are Muslim men inherently antagonistic towards matriarchal societies? Can I be Muslim and be a good citizen of my maternal land?
This Ramadan was really a turning point for me. It raised questions of identity that I haven't completely settled: what kind of Muslim man does it take to marry a Mexican-Muslim-Tehuana? And what kind of Tehuana can a Muslim girl be?
For more on MMW's Ramadan series, and to read the rest of this year's Ramadan posts, click here.