Another Ramadan. It's hard to believe there's little over a week left. It's been yet another blur of a month with 17 hour rozas: sehri, work, nap, make, iftaar, sleep, with prayers and reading Quran interspersed throughout the day. Repeat.
It's been another year of not making it to the evening tarawih prayers and little inspiration at the Jumaah prayers I've attended. In my life at this point in time, Ramadan is far more a time for personal reflection and commitment to making my own changes than experiencing any spiritual nuggets in a group setting or alongside anyone else. There used to be a time when I found incredible solace attending the evening tarawih prayers, which hasn't happened all that regularly since I started working fulltime a couple years ago.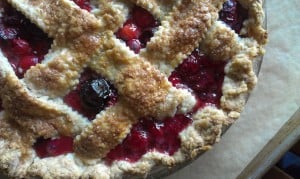 Instead, I've had to find nuggets of reflection throughout the day. This year, those moments have increasingly come through my time in the kitchen. Preparing food in the kitchen at the end of a long day, or when I have a bit more time to spare on the weekends, has been a profoundly meditative experience, a time for gratitude. This has especially been true as I try to eat as seasonally as possible during the summer, eating mostly vegetarian, local food from the farmers market. Sharing what I make with others, family and friends, Muslim and non-Muslim alike, makes the month feel a bit more community oriented than a solo endeavor.
I was so glad to see Ramadan prominently featured in the New York Times Food section last month, where the article profiled Yvonne Maffei from My Halal Kitchen and local chef Sameh Wadi's new book The New Mediterranean Table. As someone who loves reading food magazines and looks forward to reading the Times' weekly Food section, I've lamented how Ramadan and Eid-associated articles and recipes are seldom featured in mainstream food writing. Bon Appetit, for example, hasn't mentioned Ramadan or Eid in any of their magazines yet this year.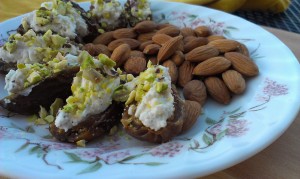 Ramadan for me has always been associated with food. Growing up, everyone in my family looked forward to the month for its special treats—samosas, bhajias, dahi vadas, milky sharbat, sticky sweet medjools, to name a few. Food that was not only to be enjoyed at home, but also shared with neighbors and friends fortunate enough to live close by. I'm a bit taken aback when I hear people state how Ramadan shouldn't be about spending time in the kitchen or focusing on food. Isn't there space for both religious reflection and being mindful of what you make and eat and sharing with others?
Is it possible to be conscious of fasting without taking the time to mindfully prepare a morning or evening meal? I can't think of a better time of year to contemplate our innumerable blessings or practice generosity by spending time in the kitchen this month.