Afghanistan
In Afghanistan, half of all deaths among women aged 15 to 49 are because of pregnancy and childbirth. A video by The Guardian titled, "The imams, the Taliban and the condoms" follows two imams' project to raise awareness about birth control methods and women's health.
Australia
Susan Carland, an Australian academic, who regularly receives Islamophobic messages on social media, is donating $1 to UNICEF every time she gets them.
Canada
Fulfilling his campaign promise of gender-parity, Prime Minister Trudeau appointed 50% women to Ministerial positions last week. The new cabinet is also said to be the most diverse cabinet in the history of Canada, and it includes MP Maryam Monsef, the first Muslim to be appointed to a Ministerial position.
While the Conservative Party decided in mid-campaign to fight a Federal Court of Appeal decision allowing women to wear face veils such as the niqab at citizenship ceremonies, the new Minister of Justice, Jody Wilson-Raybould, is expected to formally withdraw the federal government's request for an appeal of a court decision that had a huge impact on the recent federal election campaign.
India
While reiterating its resolve to oppose any attempt to bring in Uniform Civil Code (UCC), the All India Muslim Personal Law Board has said it would increase representation of women in the board and also encourage them to participate more actively in community development works.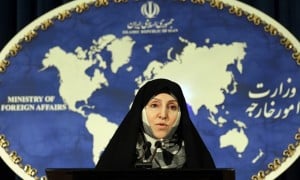 Iran
Iran has appointed its first female ambassador since 1979 Islamic revolution. Marzieh Afkham is the new ambassador to Malaysia.
Human Rights Watch is calling on Iran to allow its women to attend volleyball matches. Banning women from sports has been a common issue in Iran, something that MMW's Shireen has explored for VICE.
Luxembourg
Luxembourg's Justice Minister, Felix Braz, has confirmed that women choosing to wear the veil as an expression of their faith may do so freely under Luxembourg law now and for the foreseeable future. His words came in response to pressure from the Christian Social People's Party (CSV) to ban the wearing of the veil in public places.
Saudi Arabia
Gulf News reports that Saudi women are marrying non-Saudi men. Under Saudi Arabia's rules, a Saudi woman can take a foreign husband only if she is at least 25 years old. The age can be lowered to 21 if she proves that she is a close relative of the would-be groom. Some see this move as a change in attitude towards foreigners.
More than 1000 Saudi women will compete in Saudi Arabia's municipal elections. Saudi King Abdullah, who has been replaced by King Salman after his death, ruled in 2011 that women could both vote and participate for the first time in the current 2015 election. Some are surprised by the number of women involved in the process.
UK
The Independent has published a piece titled, "The Muslim Sex Doctor: How Imam Alyas Karmani uses religious texts to counsel a community 'in sexual denial'." The article focuses on Imam Alyas Karmani's attempt to advice British Muslims in matters of sexuality from an Islamic-oriented sex-positive perspective.
A Muslim woman was attacked at a Piccadilly Circus tube station, where a man tried to push her into an oncoming train. The victim suffered minor injuries.
The Royal British Legion had decided to sell the poppy-patterned headscarf, which was created in 2014, for the first time this year. It's trying to promote the wearing of the symbol among Muslims.
U.S.
The U.S.-based Twitter hashtag #noallmalepanels, which started earlier this month, continues to inspire vigorous debate online and has also led to a group of prominent Muslim Men in the American community signing a pledge to never participate in any future panels which are composed exclusively of men.
In a recent article titled, "As a Muslim man, I am sick of our obsession with the hijab," Ro Waseem presents his views on the hijab from a male-Muslim perspective.