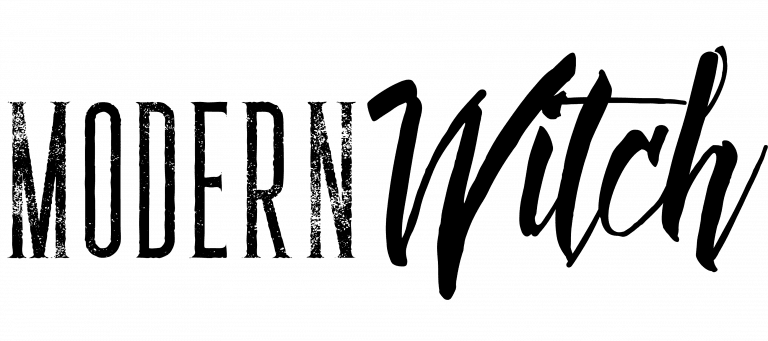 Hello Patheos Pagan! We are Modern Witch and we are here to infiltrate your feeds! You might know us from our podcast, magazine, or maybe even from festivals and conferences around the country. You also might know us from our short-lived (like 9 months) stent over at Pagan Square. In the past, Modern Witch has mostly been the product of author and creator Devin Hunter, whose mission has been to explore the diverse and deeply personal approaches found within contemporary occultism. From "Pagan Pop-culture for the modern witch" to "Witchcraft, the Occult, and Mysticism in the Twenty-First century," Modern Witch has been a loyal companion for those exploring magic(k) all over the globe for almost ten years.
After a decade however, we knew it was time to bring additional voices onto the team and so we reached out to some truly talented folks to help us take Modern Witch to the next level. We would like to take the time with this first post to introduce you to the amazing writers who will are behind the pieces you will be seeing from us.
Get to know our Content Creators

Jess Carlson is a chaos witch, professional tarot reader, award winning witchcraft blogger and teacher, as well as an artist and avid gamer. For the last 30 years she has studied magick and the occult and has had the chance to study with some amazing witches including Janet Farrar, Laurie Cabot, Raven Grimassi, Christopher Penczak and others. Today Jess is a passionate magickal content creator who helps others connect to their inner witch. She works to demystifying witchery so anyone can feel invited to make their own magick every day through a practical, creative, and spiritual witchcraft practice.
Durgadas Allon Duriel is an occultist, yogi, therapist, evolutionary astrologer, and Tarot enthusiast. He has practiced magic since childhood, eventually discovering modern paganism and Wicca in high school and later initiating into a Hermetic order in 2005. He trained there intensively for two-and-a-half years, focusing on Astrology, Kabbalah, Yoga, Tarot, and ritual, which he continues to study and practice. He is also a licensed clinical social worker and a certified holistic health practitioner.
Mat Auryn is a witch, professional psychic, and occult teacher. He is the author of 'Psychic Witch: A Metaphysical Guide To Meditation, Magick, and Manifestation'. He is a High Priest in the Sacred Fires Tradition of Witchcraft. Mat has had the honor and privilege of studying under some of the most prominent witchcraft teachers, elders, and witchcraft traditions. He runs the blog For Puck's Sake on Patheos Pagan, is a content creator for Modern Witch, has a column in Witches & Pagans Magazine entitled 'Extra-Sensory Witchcraft', and a column in Horns Magazine entitled 'Queer As Folklore'. He has been featured in various magazines, radio shows, podcasts, books, anthologies, and other periodicals.
Chas Bogan (San Francisco, CA) is a professional Conjure doctor who practices at his store, The Mystic Dream and the author of The Secret Keys to Conjure(Llewellyn 2017.) He is an initiate and practitioner of various metaphysical traditions, teaching classes on Conjure and Feri at the online school of which he is a founder, Mystic Dream Academy, as well as at conventions and festivals. He also produces talking boards (Carnivalia) and spiritual supplies steeped in Hoodoo (Modern Conjure).
Storm Faerywolf is a professional author, teacher, warlock, priest, and initiate of the Faery tradition of witchcraft. He holds the Black Wand of a Master and is the founder of the BlueRose lineage of Faery. He is one of the founding teachers of the Black Rose school of witchcraft, and he travels internationally teaching the magical arts. He is the author of Betwixt and Between: Exploring the Faery Tradition of Witchcraft and Forbidden Mysteries.
Devin Hunter is the bestselling author of the Witch Power Series (The Witch's Book of Power, The Witch's Book of Spirits, and The Witch's Book of Mysteries Llewellyn 2016-2018), the creator of Modern Witch (Podcast, Blog, Magazine, ModernWitch.com), as well as a professional psychic medium and occultist. He is part owner of The Mystic Dream in Walnut Creek, CA, and an initiate of multiple occult orders, including his own, Sacred Fires and is the cofounder of the Black Rose Tradition of Witchcraft. He has been featured in multiple publications, and is a frequent presenter and keynote at conferences, and festivals throughout the country. His highly anticipated fourth book, Modern Witch: Spells, Recipes, and Workings(Llewellyn 2020), a pictorial spell book and formulary, will be released this February.
As you can tell, we have some deeply talented folks here, but you can also expect guest posts and even more staff writers in the future. For now, if you would like to get to know us better check out our full bios over at www.ModernWitch.com!