It is the end of a year and that means our feeds a full of "Best of" articles and wrap-ups. Instead of subjecting you to even more annual dread, I thought I would share the witches I am looking forward to following the most in the coming year. They each have a new project to share, bring a fresh perspective, or are doing something totally unique with their work and I'd like to invite you to check them out.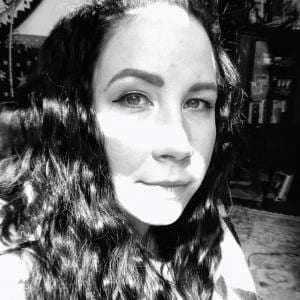 I was recently introduced to Dana Newkirk of Planet Weird in the hit Amazon (and Youtube) show she independently produced with her team, Hellier. She is no newcomer, she has actually been around for quite a while, but she tends to circle more in the paranormal investigative scene, so stumbling upon her work as a witch was a pleasant surprise. Here's my thing, I have been doing investigations into paranormal phenomenon for almost twenty years working as a technician and a professional psychic-medium. Much of my early witchcraft sprang from my experiences as an investigator and I take investigating very seriously. This, admittedly, makes me a bit of a prude when it comes to watching other people in action on television. Most of the time I am yelling at the investigators for being dumb in the way my father would yell at the screen during his Sunday game when someone dropped the ball.
When I turned on Hellier I was expecting much the same. What I got was something way different and, in my opinion, a major reason for this is Dana. I won't spoil it for those who haven't seen it yet, but if you want to see a real witch in action working with a paranormal team this is the show to watch. Its truthful, realistic, and full of occult nuance that builds as the show progresses. Warning though, these aren't disjointed stories like on other shows. This is one long investigation that builds with each episode and that is where we really see Dana shine. I instantly took to the internet to find out more about her and I became a major fan of who she is and what she represents. My gut says we will be seeing more of Dana and her team soon, but for now you can check her out at Planet Weird and on all the social medias.
Okay, so these next two witches do come with a disclaimer: They are both staff writers for Modern Witch and are absolutely counted among my close friends. That only adds to their awesome, though I may be a bit biased.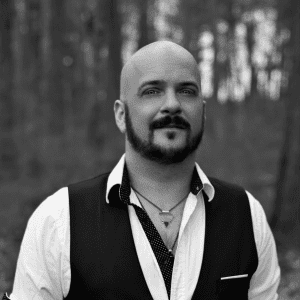 Mat Auryn has been a rising star for some time in the witch world. He is finally releasing a book this winter, Psychic Witch, that I did happen to write the foreword to. Beyond his awesome book, he is regularly putting out highly digestible content on his blog and is a truly insightful teacher all his own. What excites me about Mat's work is that he is probably one of the most supportive people I have ever met and sees the craft as a way of life like few people do. This translates into the work he shares with us and ultimately, we are all better for it. This year in addition to the release of Psychic Witch I have a feeling we are going to be seeing some really amazing things coming from his corner, so make sure you are following him.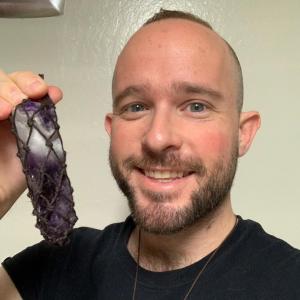 Durgadas Allon Duriel is not a household witchy name yet, but it will be. His new book, The Little Work, is the book that we have needed for a long time. It lays practical and insightful tools out that not only majorly boost your magic but deeply impact the way you interface with the world. I read it and it immediately changed the way I look at my own journey to wholeness through magic. I have actually been recommending it to people who like the self-help nature of my books as an excellent companion that will cover things I never could. Maybe its because he is a professional therapist and knows how to tackle the hard stuff, maybe its because he is a thoroughly trained occultist, but there is truly something special about his work. My gut tells me that Durgadas is going to make waves with his material in more oceans than just the occult. Make sure to follow him.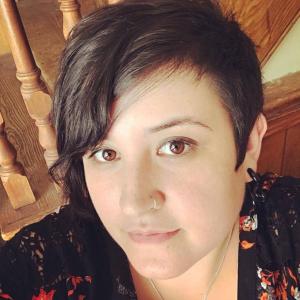 Elizabeth Autumnlis gave us all quite the scare last year when they got into a near fatal car accident. The road to recovery is long, but Elizabeth is proving that witchcraft and determination can make anything happen. The accident has stalled some big plans but any delays will be worth it as we watch the year unfold. Not only is it a powerful experience to watch them beat the odds but its also a powerful experience to watch them share their insights with others. My spidey-senses say that we will be seeing some updates on projects soon and that as life continues to get back to normal, we can expect to see a new star rise. What excites me about Elizabeth's work is that it manages to blend the thoroughly modern with an antique sensibility, uniting aspects of the craft that don't often go well together. Somehow Elizabeth is consistently able to help the rest of us make sense of things that normally we would overlook. Make sure to follow Elizabeth for updates.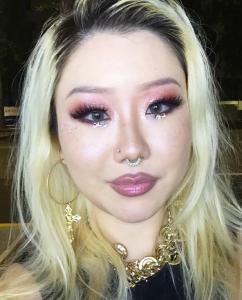 Last but not least, I want to draw attention to Chaweon Koo. I recently had the honor of swapping interviews with her and in the (I think three hours) we spent together I totally fell in love with this being! If you don't know who she is, she is a Youtuber who is equally known for witchcraft and beauty tips! Seriously, you can go to her channel and get a how-to on a smoky-eye and then listen to her talk to Jason Miller about high-concept occultism. What I love about her is that she is a witch, living her best life, giving no damns, and being 100% authentic. She isn't oopey-spookey and there is no dark fluff, she is just glamorous and here to help you feel good on the inside and out. How can you go wrong with that? Be sure to check out her channel and her social media. I think we are going to see some really cool things from her in the coming year.