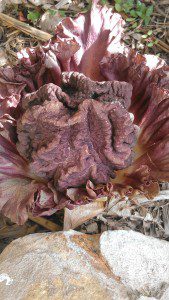 We're now about half way through the 2013 gathering of the American Zen Teachers Association. This year we're hosted by the Houston Zen Center, a sangha in the San Francisco Zen Center lineage, led by the always generous and wise Setsuan Gaelyn Godwin. While there are somewhere in the neighborhood of two hundred members of the AZTA, I don't think we've ever had more than fifty show up to one of these annual gatherings. And when they're not on the coasts the numbers drop further, this year we're twenty-three. Or, were before Ruben Habito had to dash off to California.
I am among those who would like it if the group would move toward being a professional organization. But, there's considerable resistance to the idea, and I know as maybe as many as two thirds of the members are either part of the Soto Zen Buddhist Association or the Kwan Um School of Zen, both of which have in recent years created ethics codes and other standards that moot much of the need for the AZTA to be more than it is – a support group for teachers of Zen in North America. Still, there are a fair number who could use a larger web of mutual accountability, and, so, perhaps, if not this group, another will happen.
We'll see…
And then there is what is.
I know how grateful I am for the companionship of these people, all of whom have just two things in common. Each of us has been authorized as a Zen teacher in some traditional manner, and all of us have had years and years of practice. I estimate none of us were made teachers before we had sat in aggregate a full year of retreats. Many with many more days on the pillow than that…
We share something.
And we find a reminder of a question. To what purpose that sitting, all that pillow time, and the meeting with our teachers, and then, our being made teachers ourselves?
It has to do with the matter of life and death, of seeing deeply into the great matter, and finding for ourselves, each of us, who and what we are.
A complete thing this practice?
No.
But meditation is an important, maybe a critical step on the great way. I think so.
And while we have much to do and differing focus, all of us touch together that place.
And I find myself thinking of the journey.
One of the cooler things I found here at the HZC is a corpse plant in their back yard. If you lean in you can get a distinct whiff of vomit. When in full bloom I gather that smell of rotten flesh becomes overwhelming. Fortunately it isn't in bloom.
Also, the plant reminds me like nothing so much as Audrey, and her bottomless need…
I rather enjoy the hint of death the plant brings, a small echo behind our gathering, a bit out of sight, but never far from the mind or heart.
The lingering truth, that tells us about our calling, and our work.
And calls us back to the pillow,
And, then, to the work at hand…