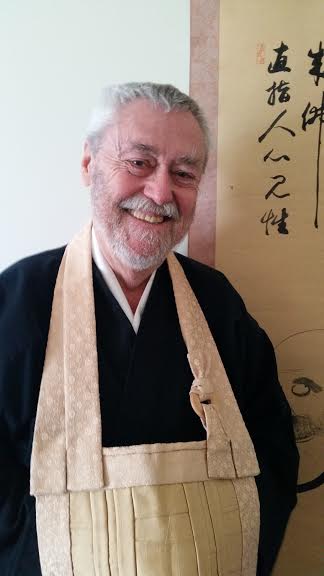 James Ishmael Ford is a Zen Buddhist priest and author.
A Zen student and teacher for nearly fifty years, James was a co-founder of Boundless Way Zen, served as its first school abbot and is now a Guiding Teacher emeritus.
James is the author of a number of books, mostly addressing aspects of the Zen life. His most recent is If You're Lucky, Your Heart Will Break. His Introduction to the Zen Koan is due in June. He is married to Jan Seymour-Ford, also a long-time Zen practitioner. They live in the Alamitos Beach neighborhood of Long Beach, California, together with their three-legged cat Cassie.
He serves as senior priest of the Blue Cliff Zen Sangha, which meets at the Long Beach Unitarian Universalist Church and at the Orange Coast Unitarian Universalist Church in Costa Mesa.
James is also an ordained Unitarian Universalist minister who served as a parish minister with UU congregations for twenty-five years, before retiring in 2015. He is minister-emeritus at the First Unitarian Church of Providence, in Rhode Island. He is currently a community minister with the Unitarian Universalist Church of Long Beach.
For more about James and his work go here.