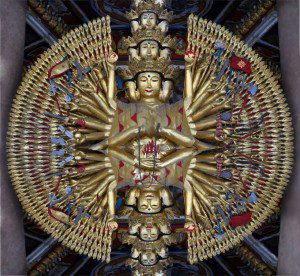 A friend of a friend on Facebook posted a story from a United Church of Christ regional conference site, called the "Power of God."
The story goes like this.
"There is a story of Marie, a devoted church member, who was told, by her doctors that she had a tumor which had to be removed as soon as possible because it presented a life-threatening situation. Marie had strong faith and believed in the power of prayer. She went home and called the prayer warriors of her church and told them her situation. They went to the church and began to pray. They prayed each day until the day of the surgery. Marie put all of her faith and trust in God to bring her through. She continued to pray for a miracle.
"Just before the surgery, the surgeon ordered a final set of x-rays. As he viewed the film, he was bewildered. He called in the other surgeon and nurses. They decided to re-do the tests. They could not believe the results. The tumor was no longer there. They kept Marie for a few more days to observe and complete more tests, but they could not find any evidence of the tumor. Marie kept praising God for the miracle."
Of course they got the story mixed up.
In fact Marie and her friends were so sure that God would fix her cancer that she put off going in for surgery.
She wasn't worried, she knew God would intervene.
They prayed.
And, even though the doctor's office called numerous times, she didn't keep any more appointments.
And, slowly, horribly, the cancer spread.
Finally, in terrible pain Marie died.
Up in heaven she took God to task.
"I prayed and prayed to you! I gave you my complete trust. And where were you, when I needed you?"
God replied, "What can I say? I sent you a perfectly competent team of physicians."
The moral?
Well, the prophet Mohammed said it. "Trust in God, but tether you camel."
Here's the truth. If God acts in the world, it is only through your hands, your feet, your actions…
Broken.
Incomplete.
Inadequate to the situation.
It's all up to us.
But, take up the challenge. Do your best.
And, then, you can watch the miracles, like flowers breaking through concrete,
like Quanyin reaching out her many hands…