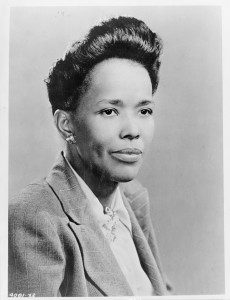 Ella Josephine Baker was born on this day in 1903.
Described as "one of the most important African American leaders of the twentieth century and perhaps the most influential woman in the civil rights movement."
She was a genuine American hero. And hers a life worth celebrating.
And.
She once said, "Until the killing of black men, black mothers' sons, becomes as important to the rest of the country as the killing of a white mother's sons, we who believe in freedom cannot rest until this happens."
That was in 1964.
I write this in 2014.
It's been fifty years.
We've not yet lived up to her call.
I'm so sorry…