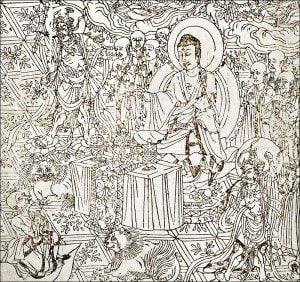 On one of my Facebook groups we were asked about what texts we might consider sacred. For me those do not have to be written or dictated by some divinity, but rather represent the deepest insight of our humanity.
This is my list for today. Tomorrow I suspect the list would be a bit different. Some of these I've read over and over. One or two I've only read once or twice, but they continue to echo in my heart.
Tao Te Ching
Chuang Tzu's Inner Chapters
Book of Job
Gospel of Mark
Gospel of Thomas
The Bhagavad Gita
The Heart Sutra
Platform Sutra of the Sixth Ancestor
Hakuin's Song of Zazen
The Gateless Gate
Dogen's Genjo Koan
Kuoan Shiyuan's Ten Oxherding Pictures
Much of Rumi, Kabir, Han Shan, Walt Whitman, Mary Oliver, Maria Rilke, and other so-called mystic poets…
And, you? What are your sacred texts?