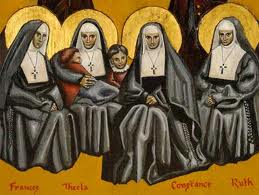 Sister Constance, born Caroline Louise Darling in Medway, Massachusetts in 1846, joined Mother Harriet Starr Cannon in the forming the Episcopal sisterhood of Augustinian nuns that we now call the Community of St Mary. She was sent as superior with several other sisters to found a community in Memphis, Tennessee.
In 1878 a terrible yellow fever epidemic swept through the city. Many of those with resources fled. With a few notable exceptions who could have left but who remained to do what they could to ameliorate the suffering of the populace.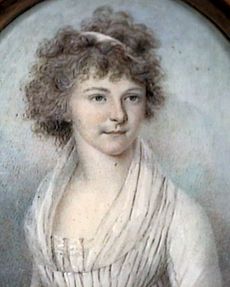 Among those who stayed was the prominent local madam Annie Cook, who converted her brothel into a hospital, and died caring for the sick and dying. Among the others, Catholic, Protestant, and with no discernible faith who stayed was Sister Constance, three other nuns and two Episcopal priests.
All of them, Annie, Constance, Thelca, Ruth, Frances, , Charles, and Louis, died while tending to the sick.
The Episcopal Church commemorates Sister Constance and her companions. I'm sure they mean to include the madam among those companions.
I do.