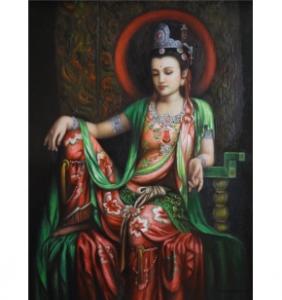 Saving Everyone: A Zen Reflection
A talk delivered at
the Blue Cliff Zen Sangha
in Long Beach
My friend the poet Martin Nakell dashed off a small poem inspired by the four vows and gave it to me, inscribed on the front of a small chapbook containing another of his poems.
That saving poem goes:
Before I could save
myself Mark
Rothko saved me
Now
I can save
myself.
You can't save them all
she'd said to me then
can you now
can you
save anyone? Else
& why not them all
i will then, I said
i will save them
all
i will save them
i will save them all.
The trigger for this was the four-line Bodhisattva vow recited at our sitting group everytime we gather. There are many, many translations of the text. The one from the Soto School Scriptures for Daily Services and Practice goes:
Beings are numberless; I vow to free them.
Delusions are inexhaustible; I vow to end them.
Dharma gates are boundless; I vow to enter them.
The Buddha way is unsurpassable; I vow to realize it.
In our times two different styles of spirituality have arisen within the Buddha way. One is the arhat ideal. This is a turning of the heart and attention to one's own liberation. It may be as old as Buddhism itself, and certainly is the primary ideal held up today within the Way of the Elders, the schools of Buddhism found mostly in South and Southeast Asia.
The other way, the bodhisattva ideal exists within the schools of that Way of the Elders, and that should be noted. But is the very heart of the Great Way, the various schools found mostly in Tibet, Mongolia, China, Korea, Japan, and Vietnam. It is very much at the heart of Zen. If anything, it is recited even more frequently than that apparently absolutely required recitation of the Heart Sutra.
As to the origins of this particular four-line version of the vow, it is all lost to the mists. Although it appears to be Chinese. One of the earliest written version we have is attributed to Zhiyi the great systematizer of Chinese Buddhist thought in the sixth century.
That bodhisattva aspiration to save the many beings has been framed as vow throughout the Buddhist literature. But however framed, whether as a single aspiration or, like with the Avatamsaka Sutra, with ten vows, the essence of the vow always is to not pass away from this world of hurt and longing until everyone can come, as well.
Barbara O'Brien, independent scholar and writer suggests we can capture the essence of the vow in the Eighth century Bodhicaryavatara, the Guide to the Bodhisattva's Way of Life, by Shantideva.
May I be a protector to those without protection,
A leader for those who journey,
And a boat, a bridge, a passage
For those desiring the further shore.
May the pain of every living creature
Be completely cleared away.
May I be the doctor and the medicine
And may I be the nurse
For all sick beings in the world
Until everyone is healed.
You can see some echoes of the Four Noble truths in these four vows, the Buddha's observations about abiding hurt, passingness, the possibility of liberation, and a middle way, although they don't map precisely. I would say that there is, nonetheless, a connection.
We see the hurt of the world, find there is a way and turn our aspiration toward healing. And the Four vows are all about healing. Ourselves. And everyone else. Actually, and everything else. The whole great mess.
And if we think about it at all that's quite an undertaking. I recall someone who told me she'd made a serious mistake taking the four vows, and wanted to back off. I always kind of liked that. Although I couldn't figure out a way to actually a way to back out. I fear it is actually imprinted into our DNA. I'll return to that point.
Similarly, O'Brien cites the teacher Robert Aitken writing in his classic Taking the Path of Zen, "I have heard people say, 'I cannot recite these vows because I cannot hope to fulfill them.'" He then responds to that, how "Actually, Kanzeon, the incarnation of mercy and compassion, weeps because she cannot save all beings. Nobody fulfills these 'Great Vows for All,' but we vow to fulfill them as best we can. They are our practice."
So, there is a sense of failure built in. But, there's more, as well. Let's put that into the basket with how the vow might be imprinted on our DNA. I'll return to it.
For me what is so wonderful about this is how the vow is a profound invitation into manifestation. Here we are invited into becoming the great way itself. If the way is a bridge we are aspiring to become the bridge. If the way is a boat carrying the many beings to a farther shore, we are aspiring to become the boat.
Somethings can only be explained by a poet. And, with that, let's go back to Martin's poem.
Before I could save
myself Mark
Rothko saved me
Mark Rothko is, if you don't know, a painter, the great master of abstract expressionism. The critical point here is that we need to be saved ourselves if we would hope to save anyone else. But, how? Well, it's like Jesus dying for your sins. Or, Amida's great vow. Others have surrendered into the great way and have from what they've found, reached out a hand. All we need do is accept that outstretched hand.
Perhaps you even recall the hand? Although in truth its many hands. We are saved by many hands reaching out to us and helping to pull us out of our confusion and pain.
And then, with that help, small or great, we can meet it.
Now
I can save
myself.
Of course. It takes both. Reaching out from beyond, reaching out from within.
But, there's always a call to turn away. In one version of the Buddha's story his last temptation was to retire from the world and enjoy the bliss of realization.
You can't save them all
she'd said to me then
can you now
can you
save anyone? Else
& why not them all
A wonderful, a terrible question. How? How? And, all? Everyone? Everything?
Okay. Here's the secret I hinted at. The point to be found in our DNA and the impossibility of it all. As Mohammed said God is closer to us than our jugular veins. The truth is we are all intimately connected. More intimate than any word. Being saved and saving others are one thing.
And so, if we've experienced the slightest healing of our own hearts, the smallest glimpse into the reality, then yes…
i will then, I said
i will save them
all
i will save them
i will save them all.