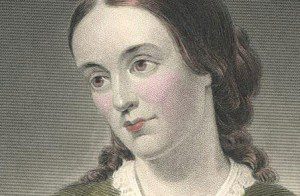 The wondrous Margaret Fuller was born in Cambridge, Massachusetts on this day, the 23rd of May, in 1810.
Fuller was an author, editor, journalist and literary critic, an educator, a first-wave feminist, and one of the leading lights of the Transcendentalist movement.
Her accomplishments included a litany of firsts. Fuller was the first woman, who while not allowed to pursue a degree, was allowed to research in Harvard's library. And she put that access to good use, her magisterial Woman in the Nineteenth Century is generally regarded as the first book to call for full equality for women. She was also the first editor of the seminal Transcendentalist journal, the Dial, as well as the first woman hired as a reporter by Horace Greeley for the New York Daily Tribune. Later she was the first woman to serve as a foreign correspondent and as a war correspondent.
I explored her life and what it might mean for us today in a
sermon you can look at here
.
She was one of those remarkable people that don't pass this way very often…
And a little in her own words…