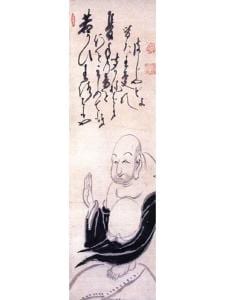 This morning I was listening to Tom Wardle, one of our Empty Moon Zen dharma teachers give the talk at our Saturday morning program.
I was struck by several things. One was the clarity of his message, the review of what our practices are, what they are not, and how they help us to meet the moment.
And, well, certainly timely words. This particular moment is three days from one of the more monumental national elections in our American history. We're facing a hard decision about what direction our Republic wishes to go. Stress is high. Words are harsh. Words not common in our time and place like violence if one side or another prevails are bandied about with a little too much abandon.
So, there's that.
And what he spoke to was cutting to the bone of the matter of our human hearts, of who we really are, and how.
He didn't offer a prescription for the ills of our society. Rather he spoke of remedies for the ills of our human hearts. And, I've long since figured out with that we might actually discern how we can most profitably engage this world of hurt.
I don't mean to oversell this. It's just good practical counsel for meeting the storm.
And, in that, I realized part of what Tom was inviting us into was a version of the Zen dharma that is firmly rooted within our inherited traditions, but which has begun to take indigenous shape in its new home here on Turtle Island. There are communities here that adhere much more tightly to that received tradition. And there are others where, from my perspective, it is becoming hard to see much continuity at all.
But here, I felt a just rightness.
Rigor. Attention. Heart. A lot of heart…
And with that compassion for ourselves and this poor broken world.
And with that a way to clarity at the very least to what human hearts are about.
I felt comforted. And I felt challenged. And I felt invited.
Perhaps you will be, as well…