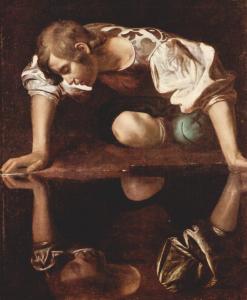 I set my current book project aside for a week. And then today, going back to the introductory section I was letting marinade, I saw how, once again, I was repeating an old habit.
Perhaps all theology is autobiography, but one should be careful about over indulgence.
And so I cut it from the manuscript.
Now, not wanting to be wasteful, and okay, also I rather liked it, so I share it here.
We all begin somewhere within the great play of karma.
I was born at the dawn of Aquarius.
We inherited what looked to be an endless road of progress. So many of us had enough to eat we didn't notice hunger. So many of us had an abundance of toys we didn't notice poverty. So many of us were safe and comfortable, we didn't notice violence and despair.
Then television came. And then birth control.
In my own life I gradually noticed my family was poor. My father had a serious drinking problem and a weakness for the main chance. He spent time in prison. I learned about prison when he spent a year in a California jail during my early adolescence. I don't remember being hungry, I do remember lots of boxed macaroni and cheese, and hot dogs a treat. One Christmas happened because of our local firemen. I found sex. And I learned shame.
I grew and the world and the great mix of sorrow and joy tailored to the moment began to reveal itself. It all was so ugly. And. It all was so beautiful.
A grinding war dominated, by turns sad and horrific. It hung over my emerging generation a storming cloud. Then the civil rights movement burst forth. And then the women's rights movement. And then the gay rights movement. Wounds revealed, and paths to healing appeared. Exhilarating times, those.
For many of us in my generation the wrongs of the age felt spiritual. I felt my childhood Christianity, a poor people's fundamentalism, didn't work. I prayed for God to reveal himself. I offered my life in exchange.
I was met with silence.
And I began a spiritual quest
The opening sentence is a lift from a Zen koan. One of those questions with a built in pointer to the secret places of our hearts.
The rest my wrestling with how much my identity is also the story of a moment in history. Auto biography and theology. And how the auto in that biography is part of something larger than that which ends with my skin.
Important stuff. We all need to look at ourselves. The "me" of things, the "I" of things is how the world has tailor made a moment for itself to be known.
And the project is a dangerous one. Gazing in a mirror can, and almost always is at least partially self-indulgence. And don't forget, for Narcissus that gaze proved fatal.
And.
I find myself called into Dongshan Liangie's poems usually called the Five Ranks. In this moment the second of them.
An old woman has overslept
She gazes into an ancient mirror;
She sees her face – there is nothing else
At the same time confusion.
Which is reflection? Which is the original face?
The Pacific Zen Institute reframes it slightly and offers it a bit more clearly as an invitation.
You find yourself to be an old woman
You're sleeping late.
When you wake up you come upon an ancient mirror
And you see your own face clearly.
Try not to lose sight of it again and go chasing shadows.
Among the pointers for understanding this poem is how in the great insight that boundlessness and particularity are not two, this poem emphasizes how we encounter that boundlessness within, or maybe it's as, the particular.
That old woman. You. Me.
And then there's the mirror. It's as ancient as the creation of the worlds.
It is the way. Turning the light within. Facing the wall.
If we use it correctly, we're on our way into the mystery. It is the mystery. But, if we're not careful, all we see are dancing shadows.
And it becomes isolation.
The dancing shadows are seductive. But. Narcissus drowned.
So, look. Gaze.
And a bit of advice from an old hand.
Don't narrow the gaze. That becomes the bad romance. See it as big as it is. And that becomes the mysteries of intimacy.