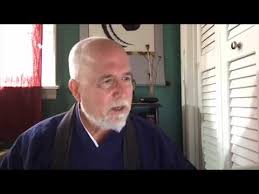 Unitarian Universalism has long had a comfortable association with Buddhism. As a radically non-creedal community, approximately ten to fifteen percent of UUs identify as Buddhist.
At this point two Zen priests have served as parish ministers in UU congregations, although in both cases they had trained in conventional western seminaries. In this case the congregation is naming an affiliated minister based solely upon his training and credentials as a Zen Buddhist priest.
An Announcement from the Unitarian Universalist Church of the Susquehanna Valley:
At their Annual Meeting on May 16th, 2021, the Congregation of the Unitarian Universalist Church of the Susquehanna Valley in Northumberland, Pennsylvania voted to make the Rev. Edward Keido Sanshin Oberholtzer an affiliate congregational minister of the UUCSV.
The Rev. Oberholtzer is an ordained Soto Zen priest and leads the Joseph Priestley Zen Sangha, an affiliate of Empty Moon Zen in Long Beach, California. The sangha is named for Priestley, who helped found Unitarianism in England, and later was instrumental in bringing it to the United States, and who is buried in Northumberland. Empty Moon Zen's guiding teacher is the Soto Zen priest, the Rev. James Myoun Ford, who is the Minister Emeritus of the First Unitarian Church of Providence, Rhode Island, as well as the first Zen priest to be an ordained Unitarian Universalist minister. Rev. Oberholtzer was ordained by Rev. Ford and will be receiving Dharma transmission from him in June.
Oberholtzer has served the UUCSV as a member of their Board of Directors, the chair of the Worship Committee, and, prior to the pandemic, when face-to-face meetings could take place, led the Joseph Priestley Zen Sangha which was housed in the UUCSV church building, just down the street from where Joseph Priestley spent his last ten years at the turn of the 18th century.
It seems only too appropriate that the Rev. Oberholtzer bring his Zen practice, so firmly grounded in the breath, to a congregation that looks back to it's heritage with Priestley, the discoverer of oxygen.