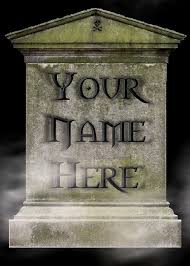 ZEN RETREAT
July 29-August 1st, 20221
Life and death are a grave matter.
It's not too late to turn the light inward, and to find your true nature.
You are cordially invited to join Empty Moon Zen combined in person and on zoom three day Zen retreat.
Our Bright Cloud Zen practice groups at University Unitarian Church (UUC) and Woodinville UU Church (WUUC) with the generous support of the University Unitarian Church, invite all who are interested to participate in a multi-day Sesshin (meditation intensive) exploring the intimate way of Being Present.
From Thursday evening, July 29, through Sunday noon, August 1, experienced Zen practitioners and teachers from several locations will engage in Sesshin, an ancient practice adapted for a commuter format (non-residential), available both in-person (at UUC, in Seattle) and online (via Zoom).
You are welcome regardless of meditation experience. You do not have to be a UU or a Zen Buddhist to attend. Meditation instruction will be offered in the morning and afternoon on Friday and Saturday to support new practitioners. While full-time participation is strongly encouraged, part-time attendance is also welcome. You may choose a mix of on-line and on-site attendance if you wish.
Please register now to attend full-time or part-time, whether online or on-site. There is a fee for registration. A sliding scale is available to help remove barriers to participation. Drop-ins who have not registered in advance may be accommodated on a space available basis.
To attend on-site at UUC, you must be fully vaccinated and bring proof of vaccination to enter the building.
Meals and refreshments will be provided for those attending on-site. All meals will be in silence and will be buffet style (not oriyoki) and will be provided by retreat participants. Please sign up to bring something for a meal or the snack table when you register.
The sesshin schedule is posted at the Empty Moon Zen website. Bright Cloud's regular Friday 10-12 Meditation & Study Group on 7/30 and Early Morning Zen on 7/30-8/1 will join the Sesshin practice periods and its Zoom meeting number (different than our usual Zoom meetings).
For more information and to register, click here.