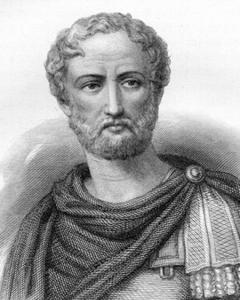 Fortune favors the bold. Great line, that. Comes from the Latin, where it was a sturdy proverb. Possibly distilled from a line from the Pre-Socratic philosopher Democritus. It has a couple of variations, but with the same meaning. The line appears in Virgil's Aeneid and Terence's Phormio. Ovid gives it a twist in Ars Amatoria, "Venus, like Fortune, favors the bold."
One can see why it would appeal.
But, there is a caution. Pliny the Elder in the year 79 rather famously uttered the phrase as he sailed to the seaside town of Stabiae to save a friend and his family from the eruptions at Mount Vesuvius. He did not return.
The favor of the god is no guarantee, as it turns out…