A headline in the Angelus News on September 23, 2021 read: "Pope Francis to bishops: The saints spread the Gospel, not a 'social program.'"
The saints, the pope said, "lived the Gospel, without worrying about relevance or politics. . .. They did not have a 'social program,' but the Gospel alone.'"  https://angelusnews.com/news/vatican/pope-francis-to-bishops-the-saints-spread-the-gospel-not-a-social-program/
These remarks were made in connection with the concern over the secularization of society. Every Catholic and Christian publication has noted that the newest generation is the most secular so far in terms of not belonging to any particular religion and not attending church.
The Secularization of the Church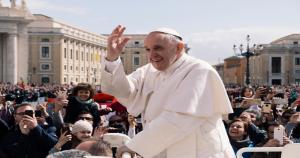 The pope's answer to this problem is, of course, evangelization. I agree, but we also might want to take a look at not just secularization within society but also secularization within the Church.
The words "social program" in the pontiff's speech really struck me. Have we toned down our religion until it looks like all the other religions? Are we just a particular group of nice people who do a lot of charity work? Is the Catholic Church just another nonprofit association that provides services to the poor?
What sets Catholics apart, and how do we highlight rather than hide that?
I've read about Catholic schools that have removed religious statues from the campus because more of the students are Protestant than Catholic, and they don't want to make these paying customers feel uncomfortable. In other words, the parochial school has become a private school attempting to satisfy majority opinion rather than maintaining the hallmarks of a Catholic education.
When I was in parochial school, Protestant parents were told that one of the subjects was religion, so if they didn't want their kids to study the catechism, they could go elsewhere. Some schools allowed non-Catholic kids to go to the library during religion class, but that was the only concession.
In recent decades, many Catholic colleges have been anything but recognizably Catholic, in my opinion. I have been dismayed by the lack of attendance at Mass, the lack of pro-life education and activities, the lack of any appearance of being Catholic except for an occasional statue and the name of the school.
Surely that is a failing of the administration and its priorities. They seem to have accommodated cultural changes (the "relevance and politics" Pope Francis alluded to) rather than continuing to prepare the students to be Church leaders.
Catholic Identity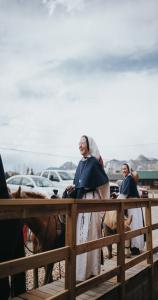 A recent article about the retirement of Dr. John Garvey as president of Catholic University of America reported that his time in office "has widely been recognized as a period of strengthening Catholic identity and shoring up the academic offerings in the intellectual Catholic tradition and the cultural tradition of the Church.
His work has paid off: Student retention has increased, and fundraising goals have been topped at record levels."  https://www.ncregister.com/interview/catholic-university-of-america-president-john-garvey-i-love-catholic-higher-education
Thank you, Dr. Garvey! To evangelize, to avoid secularization, we must have a distinct Catholic identity. People are hungry for this type of identification, for a firm belief system.
Evidence can be seen in the way young people appear to be so lost and lonely, preferring the isolation and artificiality of becoming an avatar because they haven't found anything real that is satisfying.
Another telling example is that young people entering the religious life are overwhelmingly choosing orders where they will be wearing a habit and belonging to a community. They want that identity and companionship in their journey to God.
It is also not a surprise that CUA had record-setting contributions – alums were likely delighted to see CUA return to its roots as a truly Catholic institution and more than willing to encourage that route.
We must know who we are and why we are Catholic if we are to have the strength of conviction to evangelize effectively. We must openly love the Church to be convincing about the good news of the Gospel.
Yes, the Church must continue to provide social programs, but we cannot BE a social program. We can create charitable programs as a product of our beliefs, but first and foremost we must convey Catholic beliefs to others with conviction.