One of the benefits of the Catholic Church is that you can rely on Mass being the same no matter where you are. Everything is familiar and you know what to do, so you always feel at home.
For a long time, my husband and I took our vacations over Christmas. We picked some place we hadn't visited before and planned a sightseeing trip. We almost always went somewhere in the South to avoid wintry conditions. I love snow, but my husband had his fill during his Army service in northern Germany.
These trips are still among our fondest memories. We had some magical and humorous moments. I hope you don't mind if I share.
On the Road in South Carolina and Texas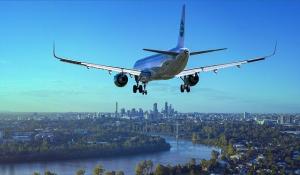 On our way to Charleston, South Carolina one Christmas Day, we saw our pastor on the plane. He was not in clerical garb, so I didn't want to give him away, but I couldn't resist asking, "Isn't someone in your profession usually busy on Christmas Day?"
He replied that, after a thousand activities in December, he had celebrated Midnight Mass and was DONE. Despite being your classic Boston-bred Irish priest, he had relatives in Charleston and was headed for some "away" time.
We once spent the three days prior to Christmas taking Jeep tours in the Big Bend area of Texas. Our last tour ran long, so we weren't able to make our destination of Alpine by suppertime. Alpine sits at almost 4500 feet in the Davis Mountains (thus the name) near Marfa, that place with the mysterious lights in the night sky.
We reached Presidio, a border town on the Rio Grande, as it was getting dark on Christmas Eve. The only restaurant we could find open was a small, ramshackle Mexican establishment, and we were the only customers.
They served us, but then stared at us all through our meal as if wishing the Gringos would leave so they could go home. What a way to spend Christmas Eve!
The next day in Alpine, we went to Mass. I asked the priest if he had dinner plans. Sometimes when a lone priest serves far-apart mission churches, he misses meals while hurrying to the next church, even on a holiday.
My parents taught me to always be concerned about the welfare of the priests. Sadly, they are often taken for granted and expected to be there for others but forgotten when they themselves need some company.
Fortunately, the Alpine priest was a home-grown boy and had family he could join. We then returned to the historic hotel for their special Christmas dinner. We ate surrounded by beautiful decorations in an elaborate dining room straight out of Victorian-era Texas.
Christmas Memories in Natchez and Nashville
One year, in Natchez, Mississippi, we went to Mass at the historic Gothic Revival church that is now St. Mary's Basilica. Such a beautiful setting! Afterwards, we went to the famous Carriage House Restaurant (situated in an actual carriage house at one of the stately Natchez mansions) for their Christmas brunch.
We noticed a number of familiar faces from Mass. It seemed as if nearly everyone in church had also come to the Carriage House. People greeted us as if we were regular parishioners! Classic Southern hospitality.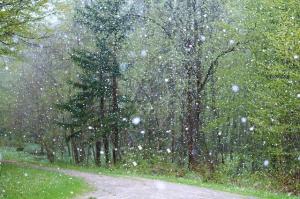 Another year, we were in Nashville, Tennessee, and attended a Christmas Eve Mass so that the next morning we could head down the Natchez Trace.
The first leg of the trip was straight from a Christmas card. We drove through the mountain forest, lightly dusted with snow, as big flakes gently drifted down. It was as if Santa and sleigh would fly by any minute. So perfect!
Mass Is Home Wherever You Are
Our only foreign Christmas was in Montevideo, Uruguay. Mass was at the Cathedral in the central plaza of the city. It was a large church, but much in need of renovation and surprisingly lacking in attendance.
Regardless, Mass was Mass. In a different language, in an unusual setting, but at its core, the same. We saw the consecration, we received communion, we were able to pray before the tabernacle.
Notice the connection in these stories? We went here, we went to Mass; we went there, we went to Mass. Our lives are always tethered by our faith. Our travels are more meaningful if we stop to touch base with God.
So as a Catholic, you are never alone. There is usually a church and fellow Catholics nearby. You fit right in because you are one of them. You feel comfortable because the liturgy is so familiar even if the building is not.
For Catholics, if you want a touch of home, all you have to do is go to Mass.