Legislatures around the world are increasingly passing bills that allow for euthanasia and assisted suicide. This is a trend that Catholics must resist, and we can do so by educating ourselves and others about palliative care.
Allow me to recommend an excellent book on this subject: That Good Night: Life and Medicine in the Eleventh Hour, written by Dr. Sunita Puri (2019).
This book is not technical or academic. It is biographical, easy-to-read and a fascinating meditation on Dr. Puri's experiences during her residency in palliative medicine. She takes you through the options and emotions involved in end-of-life care for the patient and the family.
Catholics and Death
As a Catholic, I was always taught that we should do everything we can to respect and preserve life. At the same time, however, we should let God make life and death decisions, which means not extending life through artificial methods.
Thus, choosing premature death for someone else through euthanasia is unacceptable. Also, choosing our own time of death rather than waiting for God's time is an offense against God. Killing others or oneself breaks the fifth commandment.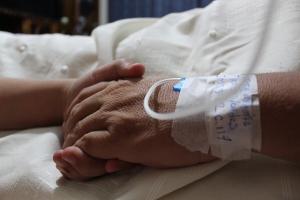 Just recently, on February 9, 2022, Pope Francis emphasized "that the dying need palliative care, not euthanasia or assisted suicide." https://www.catholicnewsagency.com/news/250333/at-general-audience-pope-francis-says-the-dying-need-palliative-care-not-euthanasia-or-assisted-suicide
According to this Catholic News Agency article, Pope Francis "expressed gratitude for palliative care, which seeks to improve the quality of life of people suffering from severe illnesses…We must accompany people towards death, but not provoke death or facilitate assisted suicide."
Pope Francis advocated for a world in which "the weakest, particularly the elderly and the sick, are never discarded. Indeed, life is a right, not death, which must be welcomed, not administered."
Compassionate Care
In a previous blog, I discussed perinatal hospice, which is palliative care for terminally ill newborn or stillborn children and their families. This compassionate consideration of the child's life and the parents' emotions can turn a difficult time into beautiful memories. https://www.patheos.com/blogs/musingsfromthepew/2021/11/incompatible-with-life-prenatal-diagnoses-and-options/
The same is true of palliative care at the end of life for adults. While the concept can be applied to any serious illness, terminal or not, the goal to relieve symptoms and stress for the patient becomes even more important if we want to facilitate a peaceful death.
This effort entails creating a team of health care providers who are all on the same page with the patient's wishes and each other. This collaboration gives patients more control over their care and improves their quality of life.
Quality of life in this discussion means that patients get to die with dignity on their own terms. Sometimes patients feel as if they can't deal with the pain, or that they are a burden to their families, so they try to hasten death with assisted suicide.
Studies show that, with palliative care, most patients get sufficient pain relief to be able to function at an acceptable level to make their remaining time worthwhile. Patients can also be treated for the depression that causes them to want to die by suicide.
Family Issues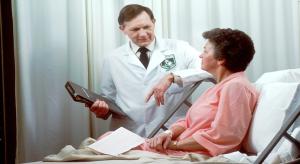 Sometimes worries about financial or family matters can be alleviated through counseling with the palliative specialist. Serving as a buffer, and sometimes as the voice of reason, the palliative specialist often deals with one of two extremes.
One is that the family is making the patient feel like a burden and seems to be looking for ways to dump the patient or hasten death. The palliative specialist can recommend compassionate and practical options to the family and provide support to the patient.
The other is a family that won't accept the impending death and is demanding extreme efforts to save the patient's life. This situation often results in great suffering and distress for the patient who submits to unwanted treatment to appease the family.
Palliative care helps the family hear what the patient wants, accept the inevitable, and make the best use of the remaining time with their loved one.
The growing acceptance of euthanasia and assisted suicide, especially in Western countries, caused the Vatican's doctrinal congregation to recently reaffirm Church teaching on the sinfulness of these practices.
As with abortion, our Catholic Church stands on the side of life. Just at the patient can be counseled and treated to make assisted suicide no longer appealing, so our culture should be taught that exterminating "inconvenient" people is not righteous but dishonorable.
Palliative care is what Mother Teresa brought to the dying. It is not exclusively Catholic, though, and one hopes it will become standard practice for all. Towards that end, Catholics should advocate for this gentle and loving way to prepare for our final journey.