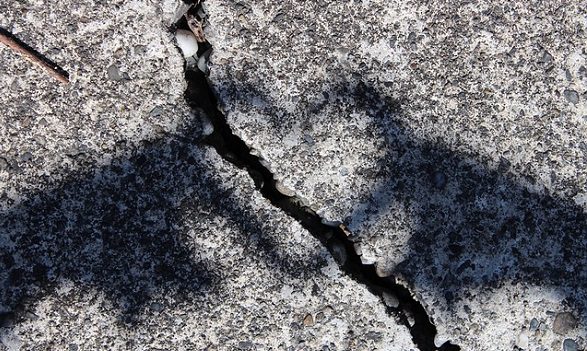 A writer and peace seeker recently said to me (paraphrasing), "There should be a 48 hour period of mourning after any tragedy. No commenting, no posting opinions to social media, no rush to judgment or condemnation, no rush to defend or castigate. Forty-eight hours where we mourn and attend to our collective sadness."
Seems I'm stepping away from his astute advice by the very act of writing this. But, at times like this — when Belgians are reeling in Brussels, Turks are reeling in Ankara and Istanbul and humanity is reeling around the world — we find ourselves looking for our words. Here are what some American Muslim leaders, activists and educators are saying on Facebook:
Wajahat Ali, Writer and Creative Director at Affinis Labs:
Violent extremists abroad embolden ideological extremists at home. They fuel each other's hate. Meanwhile, the world burns. We seem insignificant and powerless in the face of such terror, but we all have the power of choice. There's a raging fire: Do you choose to pour gasoline or water?
Linda Sarsour, Activist, Co-founder/CEO at MPower Change and Executive Director at the Arab American Association of New York:
I am grateful for the heart that God has given me that does not engage in selective outrage or selective mourning. I am outraged every time innocent souls are murdered at the hands of evil people and oppressors. It saddens me to see that in our world today, we pick & choose who matters more by geography, race and/or religion. #Ankara, #Brussels, #Syria, #Gaza, #Honduras, #Somalia, #Chicago, #NewYork – all life is precious. May the Lord have mercy on our world. May He remind us that love and unity are ingredients to root out evil amongst us because those who do not love, those that do not want to be of us, will be revealed. Praying for all of us.
Khaled Beydoun, writer, Professor of Law:
Mourning the victims of senseless violence, while simultaneously bracing for the violent backlash. For Muslims following the terror attacks, the ability to perform the former is diminished by the ferocity of the latter. Thoughts and prayers with the victims of terror in Belgium. And godspeed to those assigned with the daunting mission of protecting the innocents implicated by ignorance and stereotype. A Muslim sister in France said, "Even when I pray for you, I frighten rather than console you." That's real. And reflective of this paradox.
As for me, well I'm thinking about something I said last week in panel discussion I participated in at the University of Wisconsin's Lubar Institute for the Study of Abrahamic Religions "Reporting On Religion" conference: "I'm freaking tired of defending my faith."
Our panel was discussing the challenges of reporting on religion and faith, sharing stories of what we find difficult, what excites us, why we choose to pursue the stories we do, what issues are important to our "beats," and much more. The comment came in a moment when someone asked me why good stories about Muslims and the Muslim community are not heard enough, and if I'm tired of the condemnation stories."
Why yes, yes I am. I'm tried of defending my faith when terrorists swearing allegiance to ISIS, Al Qaeda or other groups lay claim to horrific acts of violence, like today in Brussels or last week in Ankara, Turkey or every day in Syria. Tired of terrorists who call themselves the Islamic State, but who do not share my faith and need to be stopped and eradicated. Tired of waking up and wondering where the tragedy will be today. Tired of violent extremists who fuel the fan of hate and target innocent people, causing politicians, presidential candidates and the public to fan the fuels of hate against me and billions of others caught in the crossfire. Tired of rush to use words like terrorism and extremist when it comes to any brown or black individual and not crimes perpetuated by white people. Tired of the double standards, the pontificating, the empty words, the ugliness living in people's hearts.
But there's no time for being tired. Being tired will not help turn the tide against evil.
But there is time for mourning.
So mourn.
Mourn.
Stay in touch! Like Muslimah Next Door on Facebook: