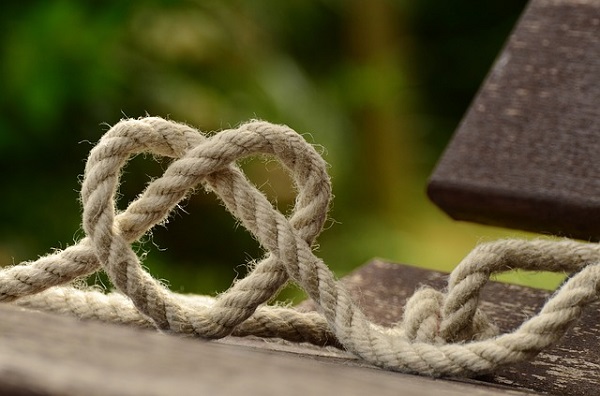 Imagine this scenario:
It's morning rush hour and you are waiting on the platform for the express train. Train pulls up and the doors spring wide open. The train is packed, as usual, with folks drinking their morning coffee and bopping away to music on their iPods. 
You grab hold of the bar and rest your back on the door. 
Just another morning…
Midst being lost in your thoughts and everything you have to do you look up and notice a Muslimah sitting across from you. She looks up from her book and shyly smiles. You awkwardly smile back. 
A million and one thoughts are running through your head. You want to spark up a conversation but you're not sure exactly how to go about it. You don't want it to come off as though you're tryin' to mac or be disrespectful. 
You're counting down the stops to your destination and at the same time trying to scheme a plan to talk to her. 
Let me start off by telling you this…
Yes, we are Muslim women but at the end of the day we are women. Most of the guys who hit on us on a daily basis are non-Muslim. Occasionally it would be nice to be hit on by someone who you can actually envision a future with…
Before any mac daddy stuff goes down check out her hands. Women are more likely to wear wedding rings as compared to men. If she's married most likely she will have a ring on (not always though).
Now this has to be done the right way though. My brotha, you have to be respectful and most of all legit when you try to hit on a Muslim woman. They say it typically takes a mere 15 minutes to figure out if a woman is interested in you or not.
Here are some helpful tips that will help you navigate the mysterious world of Muslim women (you can thank a Sistaqueen later). Remember we are talking marriage here:
1. Wise Words. Pick your words wisely. Nothing cheesy, or straight up rude. Remember women love to be spoken to gently and we pay attention to every word that rolls off your tongue. If you decide to start off your macing with a question make sure its open ended because this will lead to a conversation. Remember, mates should always start out as friends so you want to see how good the conversation is. She might clam up and not be open at first but give her a little space. Most Muslim women are a tad bit reserved.
2. Da Digits. Don't ask for her number too soon. Ease into it my brotha. When brothers run straight for your number its a huge turn off. You start the conversation off and let her steer it. If you are really diggin' her vibes find out a way to leave her your number. This will make her more comfortable and most of all put the power in her hands. If you guys were talking about work for instance come up with some lame excuse such as, "I know this great networking event coming up next month. Here is my number you can call me and I can give you the info." Now if the interest is mutual then she will give you a ring.
3. Islam it up. Always relate the conversation back to Islam. This is a major turn on. You'll have the sista "mashAllah'ing" you in her head. Compliment her hijab. Tell her you wish other women valued modesty as much as Muslim women. Don't overdo this though because it might come off as fake. You want her to know that Islam is an important part in your life. "Yo sista, that Nawawi's 40 hadiths is off the chain. You peeped it lately?" See it's that simple. Islam all day err' day.
4. Body art. Now I can not stress the importance of body language. Open stance and good eye contact are just a few signs that you are interested. I must tell you that most Muslim women like a brotha who lowers his gaze from time to time. This shows us that you have control over yourself. So look up and then cast your eyes downward. This shows you are listening but at the same time giving us the respect we deserve. Lean into the conversation. Make her feel like she is the only person in the room. Speak with confidence and without hesitation. Now onto the rules of touching. Remember like I said, earlier on I am by no means giving fatwas (Islamic rulings) here. The issue of touching (handshakes, hugs, etc) vary from person to person and their level of practice. Personally, I would tell you not to touch the sista in any way or form. More than likely you will cross a personal boundary and this could turn your sweet macing session into a sudden disaster. All that hard work for nothing…
5, Make her smile. Most women like to laugh and we value a brotha who has a light sense of humor. Remember before we access our compatibility as mates we are venturing into the friends zone. Crack a joke. Make the conversation light. Don't go into it asking for her wali's information. So many brothas jump into asking for your wali. Now of course we understand that things must be done Islamically but slow your roll.
My brotha, now you are ready to test the field. Rejection is always a possibility. Don't sweat it because it was her loss. Best believe you will find the one.
Let the confidence inside you radiate! Remember, you got this!