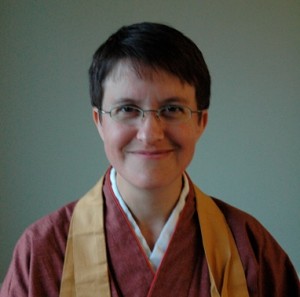 How do you choose to describe yourself? It kind of depends on the situation. Most people would find it most relevant to know I am a Zen priest. (More on that below.)
It's probably also relevant to describe myself as American, female,  caucasian, college-educated, and middle class. (Not that I really know anything about precise class distinctions.) Suffice to say my life has been fortunate and comfortable in a material sense and I've had many opportunities to study, devote myself to what interests me, and try to figure out how to be a good human being.
To get more specific, I was born in Minnesota in 1971 and had a happy childhood. I went to Reed College in Portland, Oregon, and have lived in Oregon ever since. I completed a Master's degree in Wildlife Science at Oregon State University in 1999, and then went into full-time residential Zen training at Dharma Rain Zen Center. This entailed living in community and keeping a schedule of meditation, work, study, and retreats. In 2001 I was was ordained as a Zen monk, which simply means I committed myself to that style of monastic Zen training for at least five years. I trained that way until 2007, when I married and moved out of the Zen center (yes, Zen priests can be married). In 2010 I received "transmission" from my Zen teacher, which means I can function as a Zen teacher on my own.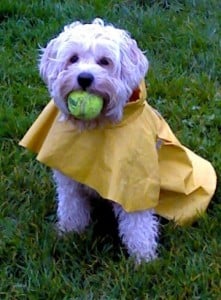 In 2011 I devoted myself to developing my own Zen center (Bright Way Zen) in an under-served area of Portland (one of the growing suburbs). Read my priest bio here. I currently spend half my time doing that, and the rest of my time is divided between homemaking, providing administrative assistance to a nonprofit organization, and writing. I am the author of the most recent editions of Idiot's Guides: Zen Living and Idiot's Guides: Mindfulness.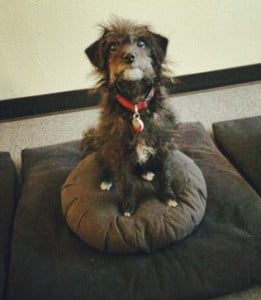 The central joys in my life are meditation, spending time with my husband, and my pets – two African grey parrots (Ursula and Isaac), a cockapoo named Curly, and one-of-a-kind terrier mix named Sukha.
– Domyo Burk