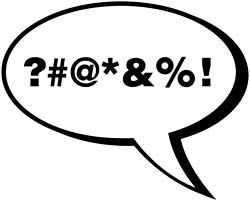 If you are a Christian who takes offense at swear words or believes for some reason that clergy should never be cranky or irritated, then I am not the person for you to follow.  It's ok.  You don't actually need me. The entire publishing arm of the Christian Industrial Complex (I believe my friend Shane Claiborne coined that term) has a great deal of material that is just for you! Countless Christian websites and books and blogs are your brand of Christian.  No need to leave me comments about how disappointed you are in my use of language because out there in cultural Christendom you will find niceness in abundance, super-duper positive thinking, and lots of inspiration with (best of all!) no swear words! The Christian world is your oyster.
You are not my audience.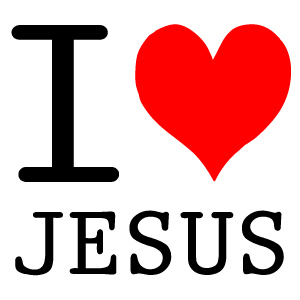 But there are other folks out there who are comforted by ambiguity, who need a Word of grace which is not covered in strawberry syrup. Who need the stark truth of what it means to be broken and blessed at the same time.  Who are at home in the Biblical story; stories of anti-heroes and people who don't get it; beloved prostitutes and rough fishermen.  They tend to not really care that I use colorful language.  If anything, they are relieved that they don't have to watch what they say around this particular member of the Christian clergy.
I'm not a role model. I'm not really that nice (but I hope that I am kind). I'm just trying to figure out what it looks like to confess the truth about being deeply faithful and deeply flawed at the same time – and how to have humility in all of it without being self-apologetic.
Because, I seriously love Jesus, but I DO swear a little.