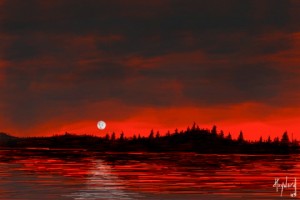 This image is a "painting" I did on my iPhone using the Brushes application. I painted it with my finger on the touch screen. You can zoom in 800% to create the detail. It's a pretty cool app. I'm not sure if I showed it on this blog yet or not.
My hard drive is replaced. Fortunately I used Apples very cool Time Machine to back up my hard drive frequently. So I just plugged in the external hard drive, my Time Machine, and it's restoring the hard drive to where it was before it broke. It's taking longer than I thought so my new cartoon will be up tomorrow. Thanks all my readers for tagging along.
Also, some of you might have noticed that I've removed the ads from my site. I just wasn't making enough money off of it to justify polluting my site with unsightly ads. Nakedpastor should be minimalistic, streamline, and, well, naked. Stripped bare. I'm trying to achieve that. Now, if any companies approach me and offer to pay big bucks to advertise on my site… well that's another story.
Our friends, and friends of our church community, Rik and Zara Leaf and their two kids, are staying with us this week. We are having an open party at our house Saturday night starting at 7pm. All are welcome!! Then he is taking Sunday morning with his music and words of wisdom. I love these guys because they help me to see outside the box. Please join us!