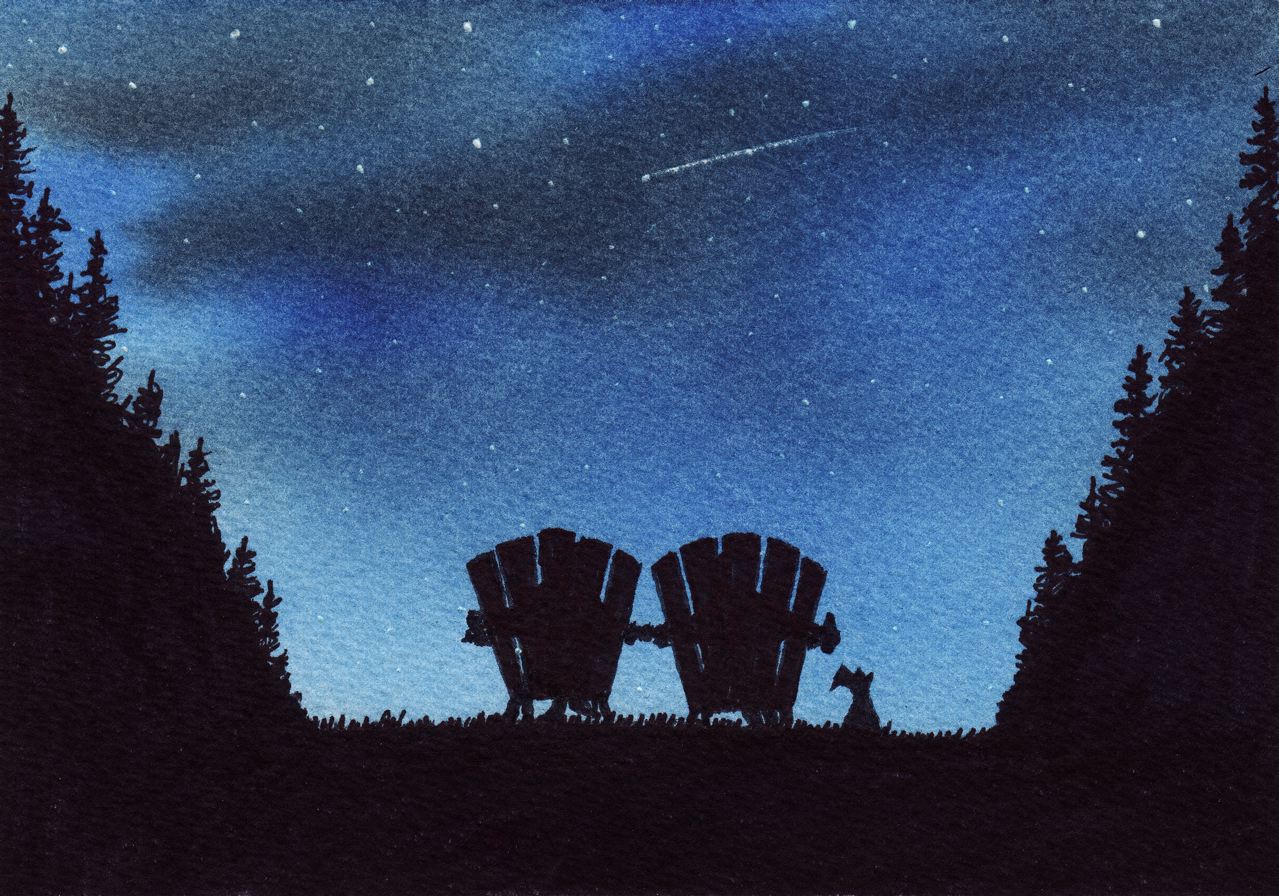 This is my submission to this week's Illustration Friday contest, themed "star gazing". This is exactly what Lisa and I and our little terry-poo Abby were doing, watching stars and the meteor shower.
It measures 4″x6″ (10cm x 15cm), and is watercolor and ink on Strathmore cp watercolor paper. If you want it, click here.
Click on the image for a larger picture.
I'm announcing yesterday's freebie friday contest winner later today.
Buy fine art prints of my cartoons.
I have an open image terms of use policy.