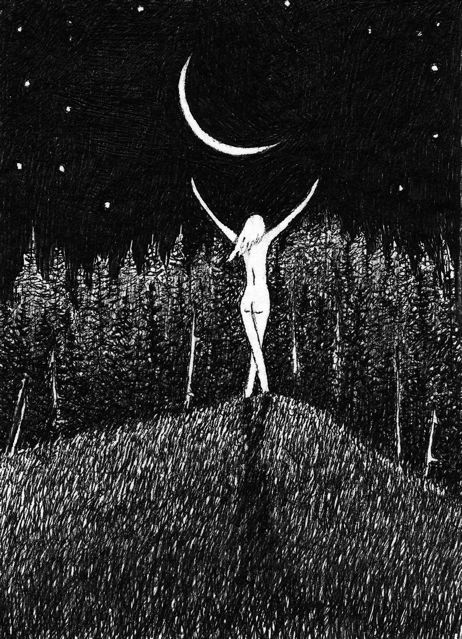 I call this "SLIVER". This was done with pen and ink (Pilot G-Tec-C4) on Arches 300lb hotpress acid-free cotton rag paper, 2.5″x3.5″. I'm calling her Sophia.
Another image of our young woman taking the risk of discovering and exercising her own freedom. It is night. With the sparseness of light. It is her courage and innate wisdom that guide her. Even if she doesn't find that for which she searches, there is immeasurable joy in the seeking. It will have been worth it.
Get an affordable print of this image here.