This was commissioned. I rather like it. It is watercolor and ink on Arches 300lb h/p acid free cotton rag, measuring 2.5″x3.5″.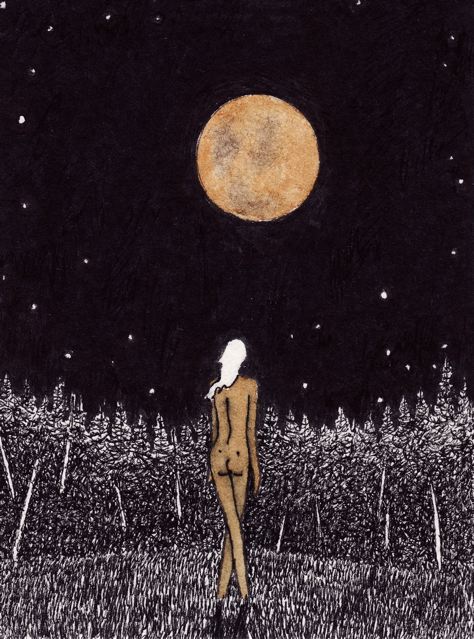 Some have asked that I make the woman curvier. Sorry, not this time. Commissions you know.
Anyway, this woman continues to explore her freedom. It's sure to offend some. But she's spent so many years pleasing others that this new experience of pleasing herself is exhilarating. I'm calling her Sophia.
Newsletter members: don't forget to take advantage of your 50% off special for about another day or so.