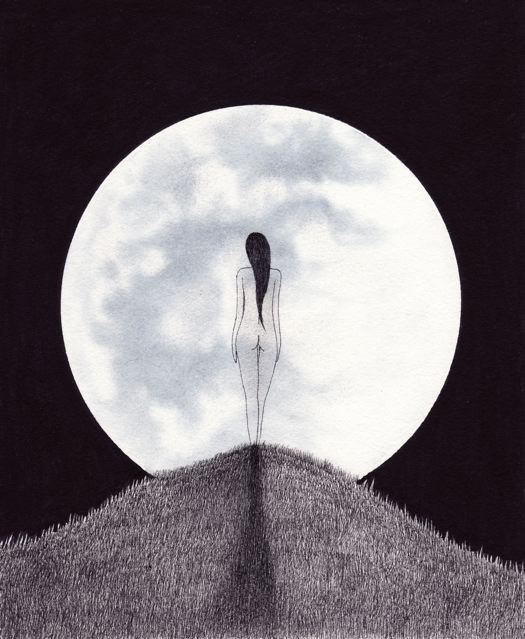 Here is another installment in my original Sophia drawings. Yesterday's "super moon" was obviously an inspiration. Notice how her body is transparent, as if she has become one with the moon, or the moon with her. It adds to her mystery, rendering her even more complex. She is at once subtle but strong.
It is done with pen and ink and watercolor on Arches 300 lb. hotpress archival cotton rag, and it measures 8″x10″ (20cm x 25cm).
You can get the original or prints in my online gallery.