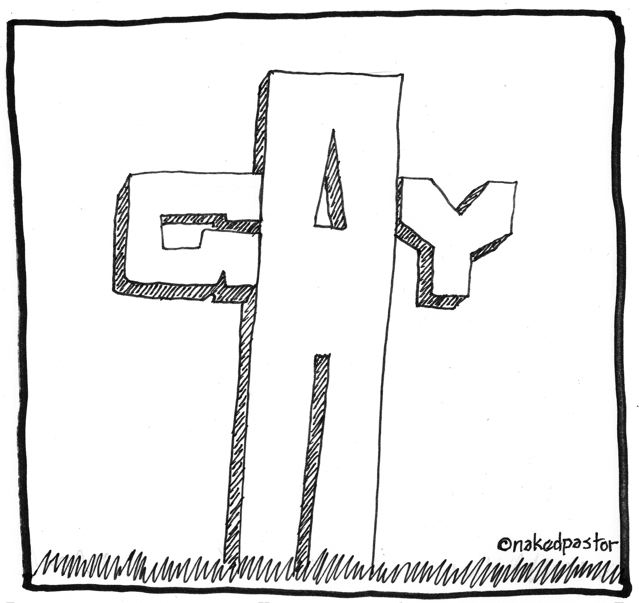 I have some friends who are gay for whom their sexuality is no big deal. They accept it, embrace it and are comfortable with it. It is not a huge struggle for them. It might have been while they came to terms with it and came out. But they don't worry about it anymore.
I have other friends who are gay for whom their orientation is a monstrous existential and spiritual struggle. They wrestle with their god and with the religious community and with their society and with themselves. It is an unabating and painful reality for them. It is their cross.
This cartoon's for them.
Get my cartoon book NAKEDPASTOR101 from Amazon.