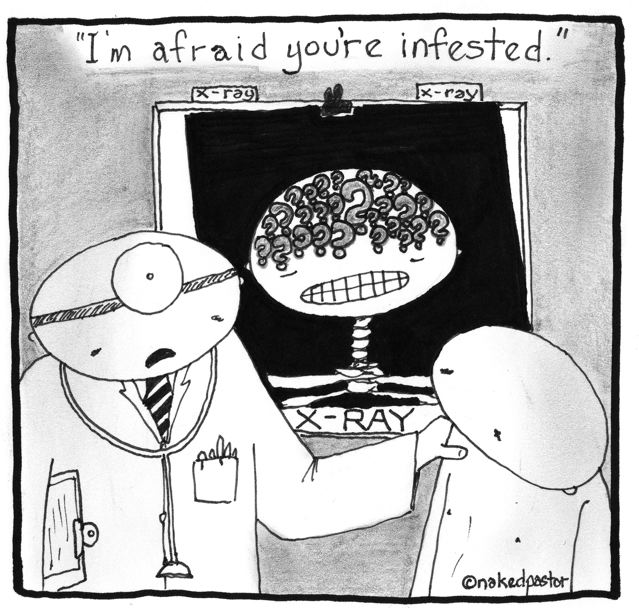 This is the kind of thing that would happen to me. You might say I did it to myself. Anyway, here's an example: I was young… around 23 years old. While I was in seminary my wife and I attended a small group in a home where we would worship, pray and study the bible together. I would say it was rather Pentecostal in orientation, but with a twist of seminary. One night several people requested prayer for loved ones dying with cancer. The group was about to pray for them to be healed like it was just a matter of course, but I was overwhelmed. I said, "There's just so much suffering in this world. I just don't get this. I just don't understand!" One of the leaders cut me off and proceeded to talk about how great God was and powerful and how healing was available for everyone. I was effectively silenced. In a room full of seminarians and profs, I was very embarrassed.
It was there I learned (and I did take it as a lesson) that in church meetings you don't express negativity. You don't expose your confusion, your sadness or your questions. It is important to keep the mood of the meeting up and positive and hopeful. In our groups we have something delicious happening that we don't want salted with your sorrow. Be triumphant or be embarrassed.
For years following I let these questions build up until, like my cartoon, I became infested with them. Eventually they started leaking out at even more inappropriate times.
(You can buy many of my original cartoons, or prints of them. Just contact me.)
I already have a book of cartoons. For just $9, order "Nakedpastor101: Cartoons by David Hayward", from amazon.com, amazon.ca, amazon.de.