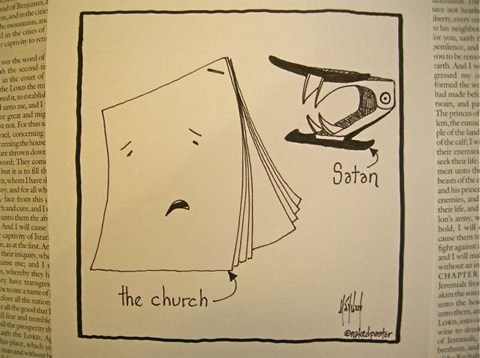 We are already one. We are already united. I know this. But there is a force at work to divide us.
I've seen it in operation. I've witnessed the inexplicable beyond-us powers that attempt to tear us apart.
Keep the peace!
If you haven't bought my book of cartoons, you simply must. It addresses concerns such as this. "Nakedpastor101: Cartoons by David Hayward", from amazon.com, amazon.ca, amazon.de. Great for laughs and serious discussion!