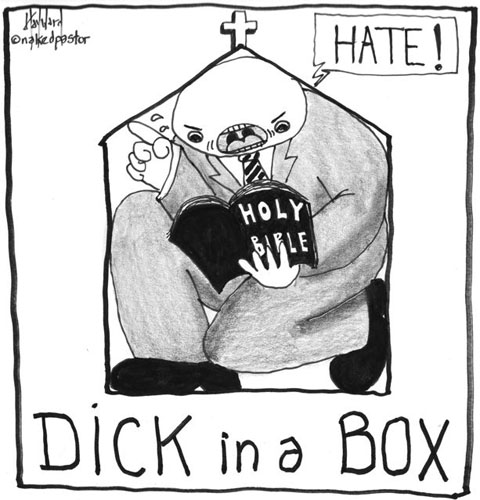 Stupid and hateful things are being said every day in the name of religion.
Those who do so believe they are being inspired by their god and endorsed by their holy book.
Actually, the root of their hatred is not their god or their book, but their own heart. They're dicks in boxes they've inherited, modified and made for themselves.
From bitter springs comes bitter water.
(The title of this cartoon is inspired by a SNL skit by Justin Timberlake.)
Own the original drawing.
Buy a print of this cartoon.
Get my book full of cartoons like this one from amazon.com, amazon.ca, amazon.de.