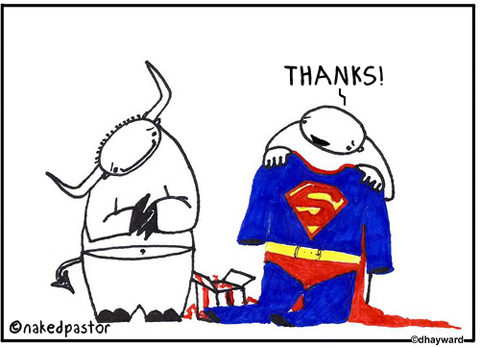 I was tempted over and over again to don this role. I gave in many times.
For many organizations, it is a mutual agreement between the leader and the people.
Some leaders wear this 24/7 and think it is their God-given duty to do so. And people allow it.
Of course, they've given in to the temptation to believe that people are transformed by strength and that the world should be ruled by power.
Get my cartoon book that address issues like this one. "Nakedpastor101: Cartoons by David Hayward", from amazon.com, amazon.ca, amazon.de.