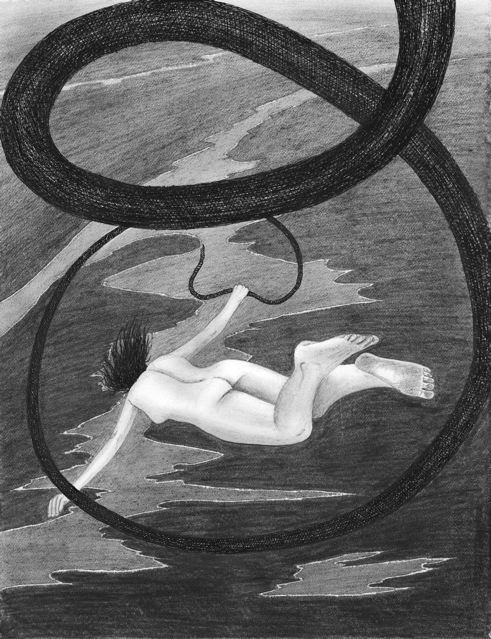 Our young courageous Sophia continues her journey towards her independence and wisdom. She's taken the leap. All she has is a rope connected to Something above. Her desperation, her tenacity, her wildness… these are all interpreted by some as her being irrational. But she understands that sometimes drastic times require drastic measures. It's all or nothing.
This is drawn with pen and ink and graphite pencil on Arches 300lb. hotpress acid-free rag, measuring 8″x10″ (20cm x 25cm). 
Buy the limited edition print of LEAP.
Own the original drawing.