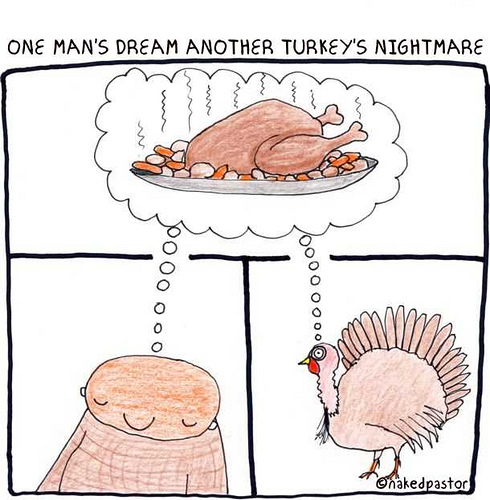 It's Canadian Thanksgiving weekend. We just had our turkey dinner. Beautiful!
Here's an older turkey cartoon. A theme I love to play with. A new one tomorrow.
(Download my ebook "nakedpastor 101" for .99¢.) To download the ebook, –> click here! <–
Check out my originals and prints. Take advantage of affordable prices now.