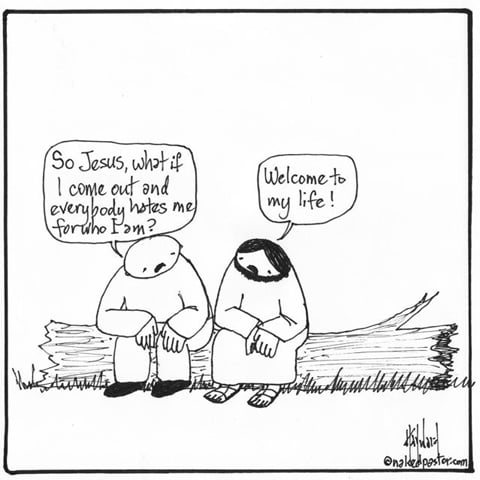 Coming out can be scary. The risk of rejection is great.
There are those who have been there. Done that.
And they understand.
Check out my online gallery where you can buy a print of this cartoon.
Check out my BOOKS that address issues like this one with cartoons and writing.