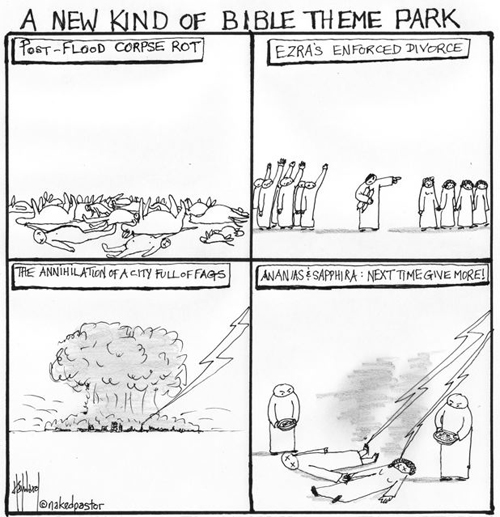 I thought it would be interesting to have a new kind of bible theme park that contained attractions about the nastier parts of the bible. There's a whole lot more I could have used. Like Lot being raped by his two daughters. (Ya, sure!) Or the stoning of a man who picked up some kindling on the sabbath. Or David hamstringing a herd of horses. I also thought of a ride called "To Hell and Back" where you take a journey through the center of mega-church services.
Maybe you have some ideas.
Do you want to invite me to speak? Or do you just need to talk? Just email me to set up a time. My fees are reasonable and adjustable.