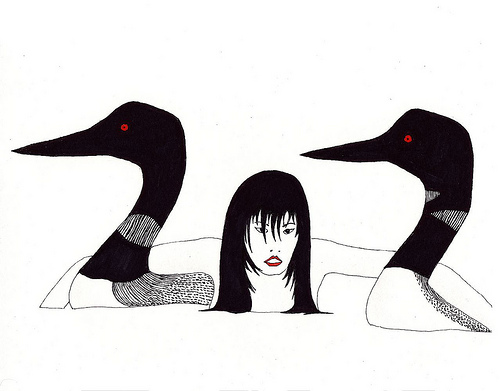 (This is a drawing I did of a woman being rescued by a pair of Northern Loons, a large aquatic bird that can dive to incredible depths.)
Do not avoid the depths.
You must dive. Yes, you must.
You know you must go. Don't you?
I can't say don't be afraid.
Because they are dark and cold.
And terribly, so terribly lonely.
There are things there you've never seen.
And things you never want to see.
The risk is sometimes real, always great.
But I think I can promise that
your recovery shall come from a surprising source.
I think I can promise that
from the center of your fear
will come your redemption
and raise you back into the warming light.
Buy the original drawing. Or buy a print of this drawing.