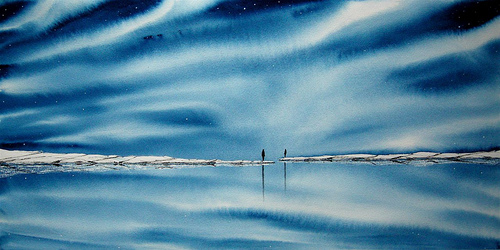 No friends are better than bad friends.
I was just talking to a friend recently who said she needed to change her friends. I told her I've done it a few times. Even my own children have decided to do it recently.
It's not easy. It is very difficult. There are times of real loneliness. But it is better than drowning in a sea of toxicity, codependence, and negativity.
This is one of the more difficult realities of leaving a church community. If you have relationships there but they are toxic, you are not only leaving the religious institution but the relationships. Difficult!
But I have good news: you can do it. Here's how you do it: just say no to all invitations or events or whatever from your old friends. Start saying yes to all invitations or events from your new ones. Or create moments yourself. It can be as easy as offering to buy someone you work with a cup of coffee. I've started some good friendships recently that way. It works.
I have done it. My children have done it. You'll find new friends. Friends who are better for you. People who make you feel larger rather than smaller.
Jesus knew this as well: whoever you leave you will receive back a hundred fold. Keep your eyes open. You'll see them.