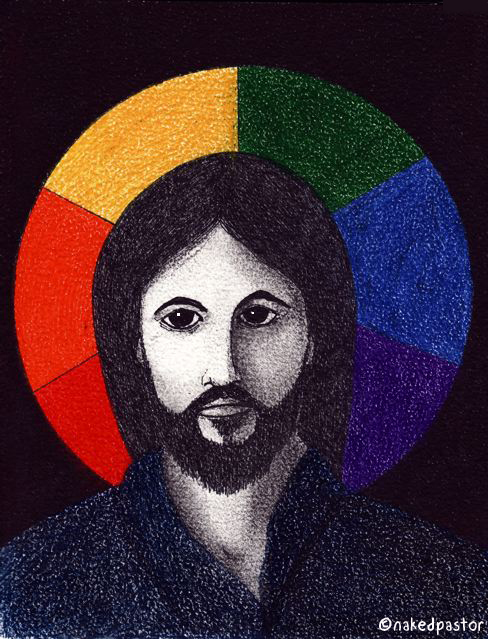 Today I'm giving away a fine art print of one of my drawing, "includer". This is the offense of Jesus: not that he was tolerant (because we see with some he was not); not that he was a good man (because we see that many considered him a dangerous, sinful heretic); not that he was wise (because we see that many thought him a fool, including his own followers); and not that he was a miracle worker (because we see that many considered him a fraud and sorcerer). No. What was so offensive about Jesus?: that he was an includer!
Acquire the original drawing! Or, maybe you just want to go ahead and buy a print of this drawing. (My 30% OFF sale is still on through the weekend. Just type "livefree" in the coupon code box for your discount!)
For your chance to win, all you have to do is:
1. leave a comment on
this post
. Anything… even just a "hi". And you can be anonymous too if you want.
2. you must
sign up for my newsletter
Sorry, but I won't be responding to comments. Don't take it personally. I appreciate every one of you. But my comments would mess up the draw.
That's it. Only one comment per person. It is a draw. So I will end entries at midnight tonight my time (Atlantic Time… an hour east of Eastern Time). No, I don't live in the ocean. I'm in Eastern Canada, if you're wondering. I'll draw the name tomorrow and announce it then.
Good luck! Tell your friends.
Would you like to talk with me? GO HERE.