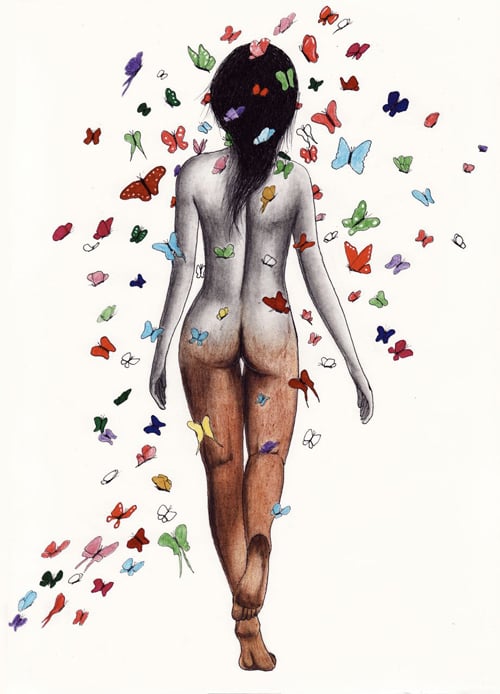 My journey, especially over the last two years, has been one which has required considerable change in me. Actually, it has been a rather painful revelation of the transformation that is urgent and necessary.
But how does a caterpillar decide to become a butterfly? Exactly! I know metamorphosis is urgent. So I await. I posture myself for change.
Like our lovely Sophia, I have the feeling that as I become more grounded, the transformation I need will come.
Acquire the original drawing. Or buy a print of Metamorphosis.