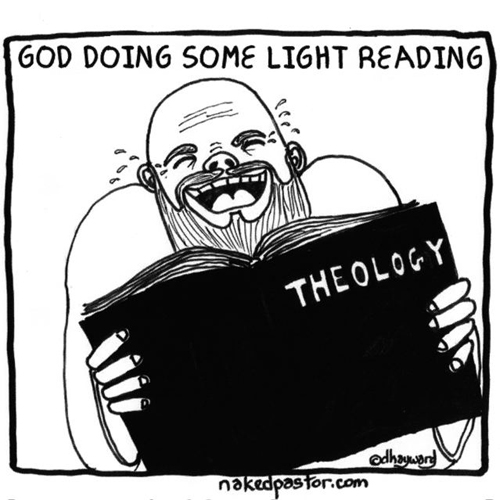 Didn't Barth, one of the greatest theologians of all time, suggest that one of the key characteristics of a theologian ought to be joy? A sense of humor? Happiness?
Don't we take ourselves too seriously? Sometimes? Too much?
You can buy a print of this cartoon to hang in your study, your office, your cubicle, your home. A great reminder and conversation starter!