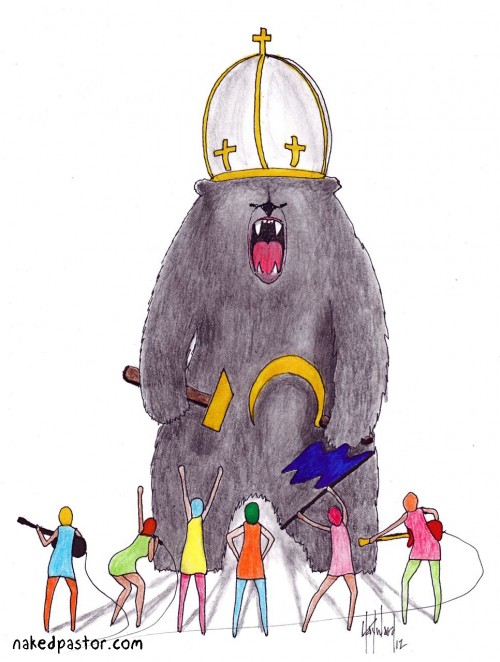 I was invited to contribute some of my art to the Free Pussy Riot cause by a group working to free the three women of Pussy Riot who are imprisoned. I am more than pleased to help.
I have a lot of respect for Pussy Riot, a punk band made up of several women who stormed a famous Russian Orthodox cathedral and sang a prayer to Mother Mary to please remove Putin from power. Their prayer song lasted around 30 seconds before they were arrested. They've now been charged with 2 years of "hooliganism motivated by religious hatred". I love them for their courage to do it dead center in the belly of the beast!
A question: how much different are things here in the West?
They are true graffiti artists on the walls of religion. But more than that, they are graffiti artists especially were religion colludes with the State. You can read Nick Cohen's assessment of their slimy symbiosis in The Guardian.
Purchase the original drawing, or buy a print of the cartoon.