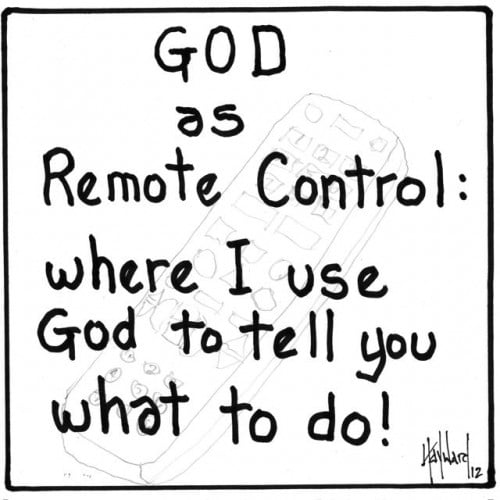 Purchase the original drawing or buy a print of this cartoon.
It is completely normalized in religion to invoke God to control people. Some would argue that this is the sole purpose of religion.
How have others used God to control you, to shame you, to motivate you, to coerce you, to manipulate you, to scare you, to employ your services, to get your money?
Once you've seen how this happens so thoroughly all the time, once you've discerned this, then you can reject it all and seek your own direct relation to and experience with The Other, The Benediction, The Blessing, to That-Which-We-Call-God, without fear.