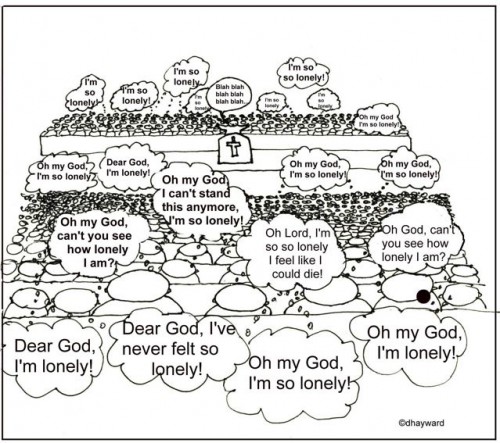 Purchase a fine art print of this cartoon!
We are lonely in the universe. We can surround ourselves with other people, but as long as we aren't living openly with ourselves then we will continue to experience this loneliness. Plus it helps to find at least one other person. I have a few people locally who I am open with. Especially my wife Lisa. Then a few local friends. That is slowly growing. Plus I am meeting people online who alleviate my feelings of loneliness.
If you are having to hide your true self, it doesn't matter how busy you are with other people, you will be like those in the crowd above: lonely.
So: Loving yourself unconditionally is the cure to your loneliness. Finding others who love you unconditionally enriches it.