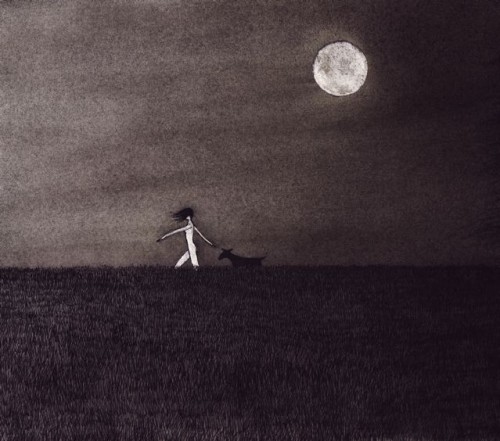 Purchase the original or a print of this Sophia drawing.
Our Sophia continues her journey. She's found a companion like her, a black sheep.
I like the way she seems to be marching. She's so confident. Bold! Defiant! Even if she is a black sheep, she takes that as a compliment. So she's marching right out of darkness and into the light.
As usual by the light of the moon with the wind at her back.