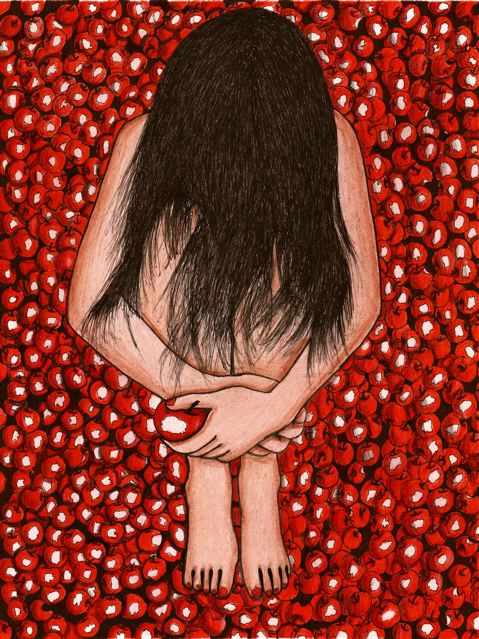 The original and prints are available in my store.
My Sophia series reflects an interesting journey for me. I began drawing her when I left the ministry and the church in March of 2010. It wasn't intentional and I didn't notice the connection at the time. It wasn't until several drawings in that I realized Sophia was me. I was drawing the spiritual journey of my own soul.
Every weekend I would work on my Sophia drawings and post them and would get amazing responses, mostly from women. I also got responses from men who are in touch with their feminine side, their anima, and recognized their own journeys in Sophia's.
I've lost the inspiration to continue drawing her. It's not that I won't. I'm sure she'll reappear again. But this drawing, "is", is the final in a 52 drawing series that I will compile into a graphic book. This book will give a pictorial and poetic account of her fascinating journey from her captivity to her freedom, her independence.
Of course, this drawing, "is", conjures up the story of Eve. Eve ate of the forbidden fruit and gained knowledge. Here, Sophia not only takes one bite, but indulges herself. She's going to know! She's going to understand! She must be herself, fulfill her destiny, and BE! She IS. She can say with full confidence, "I AM!"
I'm a Canadian in Canada. There is something very interesting happening here. The aboriginal peoples have launched a movement called "Idle No More". They are demanding respect for their treatise, their land and their reserves, as well as their traditions. A journalist yesterday said that he thinks it is predominantly fueled by the leadership of young, educated aboriginal women. I looked at Lisa and said, "Educated women. Trouble!" Joking of course.
I am excited about what women are doing and what's going to become of the groundswell of female intelligence and independence. Aren't you?